2014 NFL Draft Day One – New York Jets news roundup
Image: New York Post Ah, one of the biggest days on the NFL calendar is finally here. As you get ready to celebrate with friends or stay-in and enjoy from your own screen, we'll be here to serve to your draft fix. We'll be covering the Jets' picks from today through Saturday, as they happen. […]
News
08 May 2014, 21:00 IST
1.75K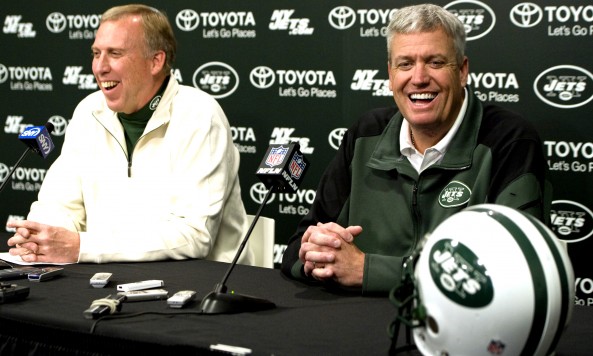 Ah, one of the biggest days on the NFL calendar is finally here.
As you get ready to celebrate with friends or stay in and enjoy from your own screen, we'll be here to serve your draft fix. We'll be covering the Jets' picks from today through Saturday, as they happen. We'll be giving you some background on each draftee, as well as a little analysis on the players.
Here's a heads-up to some of the latest rumours and draft day info: 
On May 2nd, we reported on a possible draft day trade for Cowboys CB Morris Claiborne. There has also been speculation revolving Clemson's Sammy Watkins.
The New York Jets' official website complied together 50 online mock drafts to notice the first round pick trends. Odell Beckham, Jr. was the number one most selected-to-Jets draftee. Given our site views from Florham Park, N.J., we like to think we were included in this, with our selection of Brandin Cooks. 
NFL.com reports that the Jets are interested in moving up into the Top 10 to grab Beckham. He is the third-ranked wide receiver in most mocks, but this is probably some smokescreen-ing.
Brandin Cooks says that he feels the Jets are 'pushing' for him.
WR Mike Evans on Jets: "If they draft me, I think it'd be great."
Notable needs
WR, TE, CB, S, OLB