NFL Draft: Calvin Pryor selected in Round 1 (18th) by the New York Jets
The New York Jets decided to stay put, selecting safety Calvin Pryor with their 18th overall selection. Pryor has been considered the hardest hitting safety in the draft, and is a good value pick. Other notable names on the board at the time of the selection: WR Brandin Cooks (Oregon St), S Ha Ha Clinton-Dix […]
News
09 May 2014, 07:22 IST
1.76K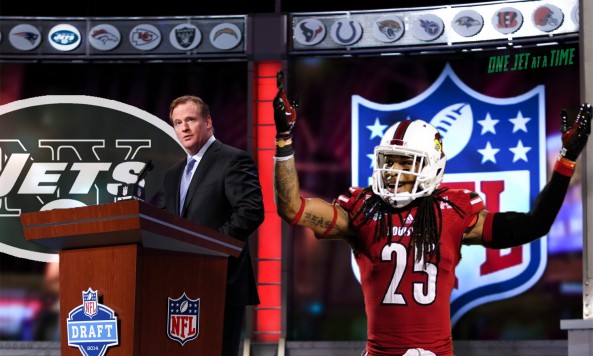 The New York Jets decided to stay put, selecting safety Calvin Pryor with their 18th overall selection.
Pryor has been considered the hardest hitting safety in the draft, and is a good value pick. Other notable names on the board at the time of the selection: WR Brandin Cooks (Oregon St), S Ha Ha Clinton-Dix (Alabama), and CB Darqueze Dennard (Michigan St).
NFL.com projected Calvin Pryor as a Top-15 selection. 
In Jared's analysis on the safety, he said:
"[Pryor] possesses a skill-set reminiscent of Brian Dawkins, or even today's LaRon Landry — delivering devastating blows and leaving opposing wide receivers with their heads on a swivel, trying to locate the 'guided missile'."
Pryor accumulated 218 tackles, two sacks, seven interceptions, and forced nine fumbles (recovering one) during his three years at Louisville.
http://youtu.be/jzHPP54WvUI