NFL Draft: Jets round out evening, select DE/OLB Trevor Reilly (Utah) in the Seventh Round
Image: USATSI With their final selection in the 2014 NFL Draft [barring trade], the New York Jets select Utah defensive end, Trevor Reilly (233rd Overall). Reilly projects as either a DE or OLB in the NFL. Yep, believe it or not, the Jets used all 12 selections they had going into the draft. Spell it […]
News
11 May 2014, 03:20 IST
1.70K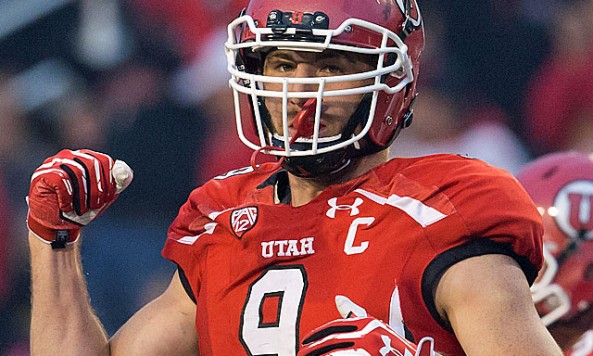 With their final selection in the 2014 NFL Draft [barring trade], the New York Jets select Utah defensive end, Trevor Reilly (233rd Overall). Reilly projects as either a DE or OLB in the NFL.
Yep, believe it or not, the Jets used all 12 selections they had going into the draft. Spell it with me, C-O-M-P-E-T-I-T-I-O-N.
CBS Sports had Reilly as a 2nd or 3rd round selection; NFL.com had him as a 4th-5th rounder.
Trevor Reilly's got a couple nicks against him, which could've caused the fall—he's had some minor procedures done on his knee, sitting as a 'medical exception' at the NFL Combine. Second off, he's 26 years old.
Aside from the technicalities, Reilly is a 6'5?, 245 lbs pass-rusher, with a nice grittiness in his play. This could be a big steal for the Jets. In search of a player to get after Tom Brady, the Jets acquire a hard worker in Reilly.