NFL Draft: Jets select LB Jeremiah George (Iowa St) in the Fifth Round
Image: KL6 Photo "Alright, already, the show goes on…" The New York Jets shift back to defense with their single Fifth Round selection(154th Overall). Jeremiah George is an inside linebacker, who many projected as a sixth-to-priority free agent candidate. The Jets can afford to move towards need in the later part of the draft, and […]
News
10 May 2014, 23:51 IST
1.69K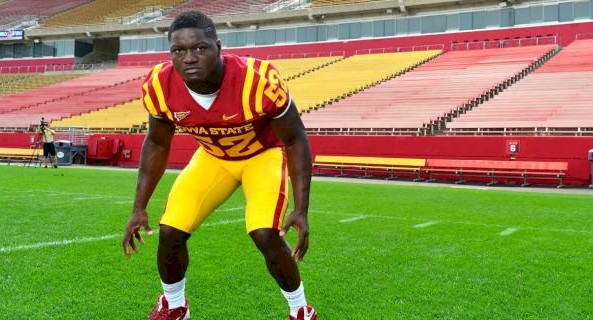 "Alright, already, the show goes on…"
The New York Jets shift back to defense with their single Fifth Round selection(154th Overall). Jeremiah George is an inside linebacker, who many projected as a sixth-to-priority free agent candidate.
The Jets can afford to move towards need in the later part of the draft, and find a player to help backup an aging veteran in David Harris or even play some time on the outside, in relief of Calvin Pace.
Thoughts:
I like that George runs with purpose—great motor to the ball. He needs to learn to take better angles, though. He's built more like a defensive back, perhaps gaining the call because of versatility. Good football IQ; you notice his instincts on tape.