NFL Draft: New York Jets select CB Dexter McDougle of Maryland in the third round
The Jets pull off a slightly bolder move in the third round, perhaps reaching for a position of need, in cornerback. Many fans will be wondering a bit about this rather unknown player. Here's why he was under-the-radar: "Virginia prep missed most of his junior season, breaking two of his knuckles in a freak practice […]
News
10 May 2014, 07:34 IST
1.77K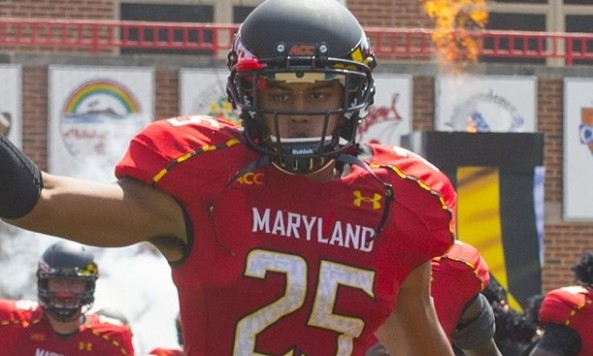 The Jets have pulled off a slightly bolder move in the third round, perhaps reaching for a position of need, in cornerback. Many fans will be wondering a bit about this rather unknown player.
Here's why he was under-the-radar:
"Virginia prep missed most of his junior season, breaking two of his knuckles in a freak practice injury." - NFL.com
Here's a little about him: 
CB Dexter McDougle, a 5'10?, 196-pounder who played at UMD, is a speedster. He had an impressive pro day, posting a 4.43 and 37.0 vertical.

— Eric Allen (@eallenjets) May 10, 2014
Here's what we're thinking…
Brian: "I'm okay with this. The Jets got a good look at McDougle when they recently brought him in for a visit. Following his Pro Day, McDougle started to draw a lot of buzz, perhaps causing the Jets to reach a bit. He's just so small. If he starts somewhere in the secondary on gameday, and isn't completely terrible, it's a good investment for the future."
Jared: "What's a McDougle? Dexter has had a nose for the ball. That's the first thing that jumps off his film. He is always making plays, be it at the point of attack in the run game or in coverage. You also take notice to his discipline, especially in the red zone. He's smart and reads receivers well, turning to look back for the ball at the ideal time. You can also see his athleticism in his return ability – great speed/hips.
http://youtu.be/3ZgHZah6Tqc