30 of the 32 NFL teams have had their 2022 season end, meaning their attention turns to the upcoming draft in April.
Only the Philadelphia Eagles and Kansas City Chiefs, who face off in the Super Bowl next weekend, have anything left to play for this year.
The Chicago Bears hold the first-overall pick in the 2023 draft, having ended the year with the worst record in the entire league, going 3-14.
•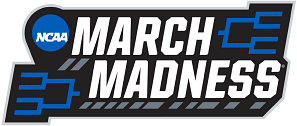 The two top prospects in the draft are quarterbacks Bryce Young of Alabama and C.J. Stroud of Ohio State.
However, with Justin Fields under center with Chicago, there's every chance they'll trade out of the first-overall pick to a quarterback-hungry team. Here are three possible teams who could trade up to first overall pick in the 2023 NFL Draft.
---
#1 Las Vegas Raiders
The Las Vegas Raiders are definitely in contention to trade up in the 2023 NFL draft. After benching veteran Derek Carr towards the end of the 2022 season, the team looks set to move on from Carr, and one way to do that would be to trade up for an elite prospect.
Receiving talents such as Davante Adams and Hunter Renfrow deserves better than Jared Stidham at QB, which is why many analysts are touting Las Vegas to trade up. They currently hold the seventh overall pick after going 6-11, so have the capital to get a deal done.
---
#2 Indianapolis Colts
Despite the Indianapolis Colts only acquiring Matt Ryan last year, they're likely to be in the market for a quarterback in the near future.
They hold the fourth overall pick in the 2023 NFL draft, but may look to jump ahead of other teams in the hunt for Young and Stroud.
The Colts may look to be aggressive under a new coach who is yet to be appointed, and in a relatively weak AFC South.
---
#3 Tampa Bay Buccaneers
Following the retirement of Tom Brady, the Tampa Bay Buccaneers are desperate for a new signal-caller. If they're unable to grab one in free agency, there's a high chance they'll make a push for one in the NFL draft.
Brady's retirement has left just Kyle Trask at QB, meaning Tampa need an upgrade before the 2023 season gets underway.
With offensive stars like Chris Godwin and Mike Evans, they're deserving of elite quarterback play, something you can only find in the upper echelons of the draft.
Unfortunately, for the Buccaneers, they're not selecting until 19th overall, having managed to win the NFC South in 2022 at 8-9, so will need to be aggressive in moving up to the first overall pick.