AJ Brown is without a doubt one of the top wide receivers in the NFL today. With the season at its midway point, many fantasy football managers are in a bind this week because four teams have byes.
However, the Philadelphia Eagles wideout remains a top fantasy pick. Brown is returning to form and assisting fantasy managers in accumulating a lot of fantasy points.
•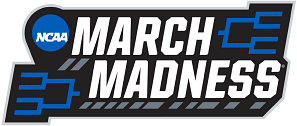 If you have Brown on your team, you could be doing well this season. But do you have a clever name that will make other competitors envious? If you haven't already, we're here to assist.
Here are the 30 best AJ Brown-inspired fantasy football names:
Browntosaurus
Brownie Points
Downtown A.J. Brown
Brownie Troop
An A.J. Brown Christmas
A.J. Brown's Diner
What Can Brown Do For You?
A.J. Brown Note
A.J. Brown's Diner
Get Brown in the Mud
Frostbitten Football
Cryo Me a River
AJ Brown Isn't Working Out
Catch and Release Brown
AJ Everyday
The Unmasked Steeler
Pride Will Be Your Brownfall
Cornholio Brown
Don't Take the Brown Acid
Turn that frown upside Brown
Brown Out
Brown Bagged It
The Brown Noise
Downtown Brown
Rolling Brownout
The Brown Notes
Dr. Browner's Soaper Bowl
Browntown
The Real Eagle
Browns' Eagle Eye
---
AJ Brown Week 10 fantasy outlook
Brown is playing his fourth season in the NFL and his first with the Philadelphia Eagles. He has started in seven of the eight games this season and has recorded 43 receptions on 69 targets for 718 yards and scored six touchdowns.
In Week 9, the Philadelphia Eagles defeated the Houston Texans 29-17. The Eagles have won their eighth straight game and are the only NFL team to remain unbeaten this season. In the last game, AJ Brown caught five balls for 59 yards and a touchdown.
The Eagles are looking strong and will be facing the Washington Commanders in Week 10. Brown, being the WR1 for the Eagles, will once again have a chance to score big next week. Teamed up with DeVonta Smith, Philadelphia's offense will likely wreak havoc on Washington. If Brown is on your fantasy roster, then you should definitely start him.
Edited by Nicolaas Ackermann