Super Bowl XXIX was played on Jan. 29, 1995, at Joe Robbie Stadium in Miami, Florida. The San Francisco 49ers, the NFC champions, faced off against the San Diego Chargers, the AFC champions. San Francisco was coached by George Seifert, while Bobby Ross led San Diego.
Super Bowl XXIX marked the return of the San Francisco 49ers to the championship game since moving on from the great Joe Montana. The 49ers (13-3) won their division and then defeated the Chicago Bears and the Dallas Cowboys (in the NFC championship game).
Quarterback Steve Young led the San Francisco offense, completing 324 passes for a league-leading 3,969 yards and 35 touchdowns, winning the MVP award. The defense was led by defensive end Bryant Young, who recorded six sacks, and defensive coordinator Ray Rhodes.
•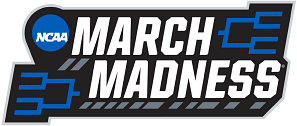 The Chargers (11-5) won their division and then came from behind to beat the Miami Dolphins and then again against the Pittsburgh Steelers in the AFC championship game. Quarterback Stan Humphries led the offense, completing 252 passes for 3,209 yards and 17 touchdowns, while the defense was solid, led by defensive end Leslie O'Neal, who recorded 12.5 sacks.
In Super Bowl XXIX, the San Francisco 49ers defeated the San Diego Chargers 49-26 in a largely one-sided game for their fifth Super Bowl crown.
Young, who threw for 325 yards, six touchdowns and no interceptions, was named the Super Bowl MVP. Jerry Rice caught 10 passes for 149 yards and three touchdowns. The 49ers' defense was led by defensive end Bryant Young, who recorded a sack.
Super Bowl XXIX showed the naysayers that Young could win the big games, a knock against him since taking over from Montana.
Edited by Joseph Schiefelbein