Will Green Bay Packers quarterback Aaron Rodgers be a part of the New York Jets?
A report this morning from ESPN reporter Dianna Russini suggested that the Jets feel like they are on the brink of landing Rodgers.
•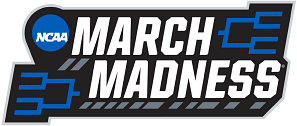 Rodgers has been linked with the Jets all offseason.
They are the only team thus far that the Packers have permitted Rodgers to talk to.
Shortly after they were given permission, the Jets packed their bags and took a flight to meet with Rodgers in person. Owner Woody Johnson, General Manager Joe Douglas, head coach Robert Saleh and offensive coordinator Nathaniel Hackett were all present during the meeting with Rodgers.
Nothing is imminent yet, and Aaron Rodgers loves taking his time with such decisions, but there's a growing sense that he will be a Jet.
Why the Jets are exploring an Aaron Rodgers trade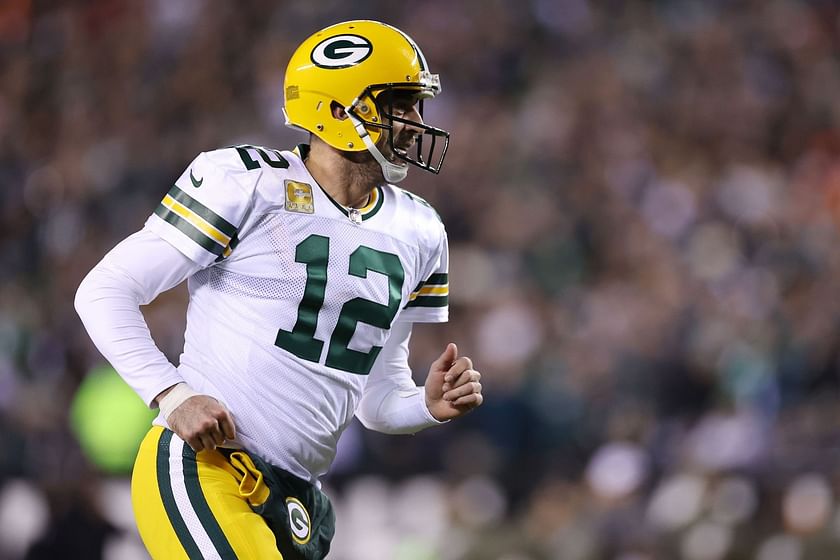 The New York Jets are exploring an Aaron Rodgers trade for a few reasons.
One, they are still looking for a legit franchise quarterback since Joe Namath. They've had guys like Chad Pennington, Mark Sanchez, Brett Favre, Sam Darnold and Zach Wilson as quarterbacks the past 20 years and none of them were ever franchise quarterbacks.
Aaron Rodgers, at age 39 is still a franchise quarterback. He's won two MVPs in the past three seasons, has a Super Bowl victory and has always been one of the top 5, top 10 quarterbacks in the league. The Jets finished last season 7-10 and could easily be contenders with Rodgers leading them on offense.
Zach Wilson had a horrendous two years to start off his NFL career. He's 8-14 as a starter, has a passer rating of 70.9, threw 15 touchdowns and 18 interceptions, and hasn't been what the Jets had hoped he'd be.
What a potential Aaron Rodgers trade could look like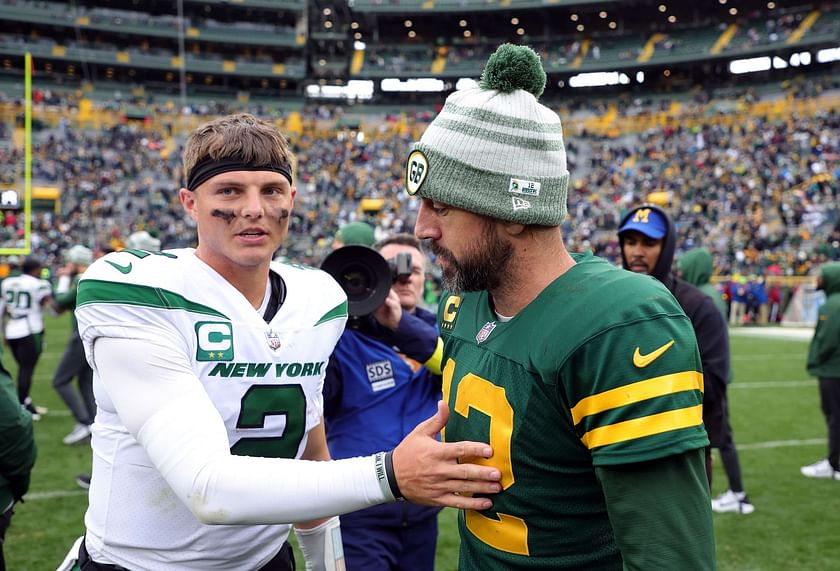 It's been reported that the Packers reportedly want at least two first-round picks in return for Rodgers.
SI journalist Peter King reported that he believes Woody Johnson would happily spend two first-round picks on Rodgers.
Here's what a possible trade scenario would look like to acquire Rodgers:
New York Jets get: Rodgers
Green Bay Packers get: Jets' 2023 first-round pick, 2024 first-round pick, 2024 fourth-round pick
The Jets won't have to give up too much to secure Rodgers as he's at the tail end of his career and could retire after this season.