Green Bay Packers quarterback Aaron Rodgers has been the center of multiple rumors and trade talks this week.
Adam Schefter of ESPN reported earlier this week that if the Packers were to trade the star quarterback this offseason, it would be to an AFC team. The speculation immediately began that Rodgers could potentially become a New York Jets player this offseason.
•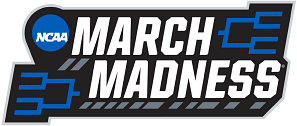 More reports came out saying that the Packers' asking price would start with multiple first-round picks. Jets owner Woody Johnson is rumored to be willing to make an offer.
As of right now, the Jets are under the cap. According to spotrac.com, New York are in cap hell with -$2 million cap space.
Aaron Rodgers spoke about the vaccine this week on the Pat McAfee Show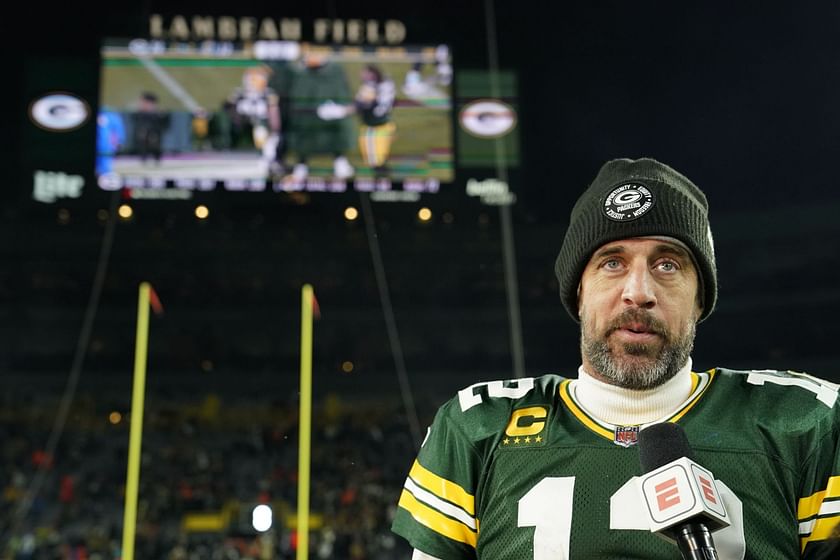 Aside from trade talks and speculations, Rodgers made the news this week by talking about COVID again.
Rodgers joined the "Pat McAfee Show" on Tuesday and spoke to Pat McAfee and A.J. Hawk about how the vaccine companies painted him a villain:
"If you take the right sound bite from the right thing and it's a station that may or may not have in the past been brought to you by Pfizer they gotta make sure their villain gets cast in the correct light.
"And whether or not they're sponsored by Pfizer, Moderna or Johnson & Johnson, whatever it might be, when you go up against some of those powers that be, put yourself in the crosshairs, they're gonna paint you a certain way.
"That's what the media did to me a couple of years ago. That's fine. That's their prerogative. That's what they wanted to do."
The New York Jets hired Aaron Rodgers' former offensive coordinator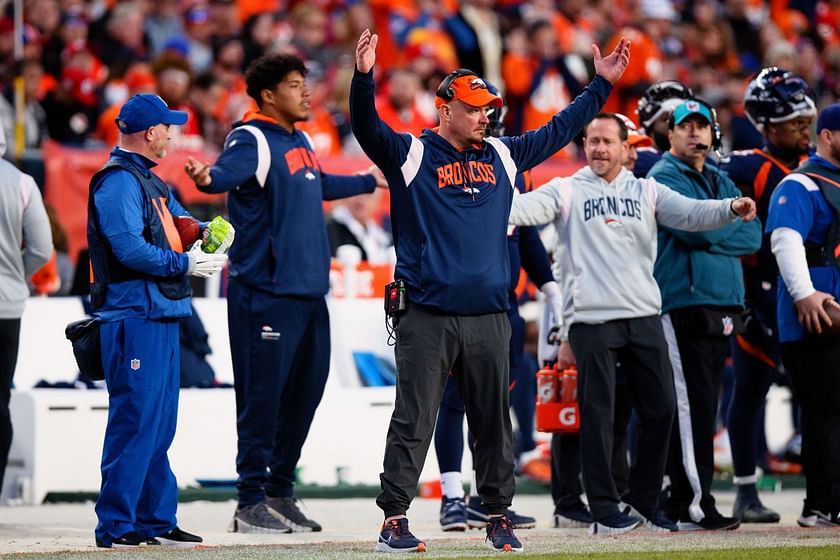 Yesterday, January 26th, the New York Jets hired Nathaniel Hackett as their offensive coordinator. He replaces former OC Mike LaFleur, who was the coordinator for the team for the past two seasons.
Hackett was fired by the Denver Broncos after an underperforming season as head coach. He was hired last offseason, replacing Vic Fangio. He went 4-11 before being let go after the team's blowout loss on Christmas Day to the Los Angeles Rams.
Before Denver, Hackett was the offensive coordinator for Green Bay from 2019-2021. He saw a lot of success with Rodgers as he won two MVP's with Hackett as his coordinator.
Many believe that the move was set up to help lure Rodgers into joining the Jets.
As the offseason nears, more rumors and speculation will pile up on where Aaron Rodgers will land.