Despite Anthony Richardson's stellar NFL Combine, CJ Stroud appears to be the Carolina Panthers' pick in the draft. This comes after the team's decision-making officials attended his University Pro Day on Wednesday. The 14-person contingent from the Panthers met Stroud earlier in a dinner the night before.
The contingent from the Carolina Panthers included owner David Tepper, general manager Scott Fitterer, and head coach Frank Reich. Assistant general manager Dan Morgan, offensive coordinator Thomas Brown, and quarterback coach Josh McCown were also in attendance.
•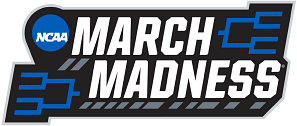 However, Panthers legend Thomas Davis, who is now an analyst on NFL Network, revealed that the franchise front office is "enamored" with Anthony Richardson. He maintained there are a good number of people who want the Florida Gators' quarterback as the first pick. In his words:
"I think it's going to be a very, very surprising pick in Carolina. If this pick happens, who I think they are in love with, I'm not a fan of it. I just know there are a couple of guys upstairs that are enamored with the physical ability of Anthony Richardson."
In this article, we take a look at three reasons why the Carolina Panthers are still giving some level of consideration to the Gators' QB.
---
#1. Superb Arm Strength
Richardson possesses exceptional power and velocity in his throwing arm, which allows him to make long and accurate passes with a great level of ease. The Florida quarterback is able to read defenses and make quick decisions on which of his receivers to locate.
He boasts excellent hand-eye coordination with a keen sense of timing and accuracy. His final season with the Gators saw him throw for 2,549 yards and 17 touchdowns in 12 games.
---
#2. Dynamic Rushing Ability
The quarterback is a fleet-footed shot-caller. He combines exceptional speed, agility, and athleticism, which makes him a significant threat on the ground. He has a magnificent ability to extend plays and create opportunities for his team using his legs.
He is able to rush for first downs and even score touchdowns, making him an unpredictable player for defenses. The quarterback rushed for 1,116 yards and 12 touchdowns in his entire college career where he played 24 games, starting only 13.
---
#3. Anthony Richardson is Cam Newton's Nostalgia
This is one of the biggest reasons the Florida signal-caller is highly rated and deeply considered within the Panthers' front office. Cam Newton was drafted by the Panthers in 2010 and went on to become a reliable franchise quarterback for the team for years.
Newton's all-round abilities are what some in the Panthers boardroom believe Richardson offers. The Florida Gators quarterback vaunts dominance and athleticism on the field likened to that of Newton. A good reason why some still believe he is the right choice.
Edited by Nicolaas Ackermann