The Cincinnati Bengals need a QB, and Colin Kaepernick has been out of the National Football League since 2016. The former San Francisco 49ers QB has been linked to several franchises since then, but he remains a free agent entering Week 11 of the 2023 NFL season. Also, the Cincinnati Bengals are looking for a bridge quarterback to lead them to the playoffs due to Joe Burrow's season-ending injury.
However, unfortunately for Kaepernick fans, the free agent dual-threat QB isn't likely getting a call from Cincinnati.
The Colin Kaepernick rumors started after NFL Insider Dov Kleiman published an eleven-player list of veteran quarterbacks who could be suitable replacements for Burrow in Cincinnati. The list includes Kaepernick, Robert Griffin III, Cam Newton and more. The franchise might not call these players, as they seem content with the in-house replacement QB.
•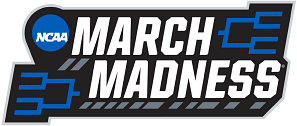 Who is the Bengals' backup quarterback?
Jake Browning is Cincinnati's backup quarterback, and he is set to take the reins in place of Joe Burrow for the rest of the season. Browning has been with the Bengals since 2021, and the Washington alum has been Burrow's backup ever since.
Browning had a stellar college career with the Washington Huskies, becoming the school's all-time passing leader. He ended his college career with 12,296 passing yards, 94 touchdowns and 34 interceptions. He also added 244 rushing yards and 16 touchdowns for good measure.
Despite his stellar college numbers, Browning was undrafted in the 2019 NFL Draft. The Minnesota Vikings subsequently signed him as an undrafted free agent. Browning stayed on the Vikings roster for two seasons before being waived by the Vikings before the start of the 2021 NFL season.
Upon being waived by the Vikings, Cincinnati signed the Washington alum to their practice squad. Browning progressed gradually within the franchise and eventually earned a reserve/future contract in February 2022.
Ahead of the 2023 NFL season, Browning competed with NFL veteran Trevor Siemian to be the Bengals' backup quarterback. He emerged victorious, supplanted Siemian on the Cincinnati Bengals depth chart and was tasked with being Joe Burrow's backup for the 2023 NFL season. Due to Burrow's unfortunate wrist injury, Browning will be assigned to steadying the ship until the end of the season. It's his chance to make a name for himself in the National Football League.
Edited by Abhimanyu Gupta