Former Carolina Panthers QB Cam Newton is one of the most famous football personalities. He is known for his skills and character both on and off the field. Apart from being a footballer, he loves to invest money in new business ventures.
Newton's best-known venture is his cigar lounge. He is a cigar enthusiast. His love for premium cigars led him to open one of his own cigar bar lounges in his hometown of Atlanta.
The cigar bar lounge, which is known as 'Fellaship', is owned by Newton and his older brother Cecil "CJ" Newton Jr. Located at 110 Centennial Olympic Park Drive in the Castleberry Point building, the posh lounge opened in May 2019 and is a short stroll from the Mercedes-Benz Stadium, the Falcons' home field.
•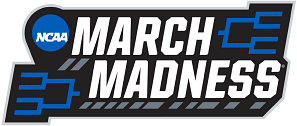 The cigar-friendly facility is housed in a 4,600-square-foot area worth $7 million. It has a beautiful, modern interior, walk-in humidor, and fully stocked bar. Brands such as Ashton, Cohiba, and Camacho, among many others, can be found here.
Fellaship, unlike other cigar lounges, is also a restaurant. Chef Bernard Weston, who leads the team, has designed a menu of appetizers that keeps hungry guests satisfied all weekend. Appetizers include BBQ spicy chicken wings, crispy sesame shrimp, and lobster bites. Lamb chops and buttermilk fried chicken are also some of the specialties offered.
While the lounge is owned by Newton, the theme of the restaurant doesn't revolve around him. Fellaship is elegance personified with its sumptuous furniture, plentiful art, studious bookcases, well-appointed bars, and spectacular humidors.
It also has a separate dining space for non-smokers, which makes Newton's restaurant welcoming for a wider variety of guests.
Cam Newton has spent a major part of his life playing football. He is now looking forward to expanding his business to other big cities. He has a net worth of $22.2 million. He was named one of the world's highest paid athletes in 2020.
Does Cam Newton still play football?
Cam Newton was released after nine seasons with the Panthers due to a string of ailments that caused him to miss the majority of the Panthers' games in 2019. After seven-time Super Bowl winner Tom Brady left for the Tampa Bay Buccaneers, there was a free slot for the Patriots' starting quarterback in 2020.
Cam Newton was released by the Patriots after losing his starting quarterback spot to Mac Jones in 2021. After a few months as a free agent, the Panthers re-signed him after their starting quarterback, Sam Darnold, suffered a shoulder injury mid-season.
You might also like - What does RZ mean in Fantasy Football?
Cam Newton appeared in five games but could not guide his team to a single victory. Despite his lowest level of performance, he feels he can outperform any QB in the league. He is presently a free agent searching for a franchise to sign him.