In this series of articles, I am going to attempt to help new fans of American football select their team of choice in the NFL as they begin following the fast growing sport. The teams have been split into four categories for your benefit.
Bandwagon teams – These are teams that the bandwagon fans are quick to jump on; teams that will likely have a lot of success in the coming years. Bandwagon teams do not have to have a rich history, but they do need to be able to win now. These teams will mostly have very talented rosters, and without a doubt they will have a talented starting quarterback. You'll be interested in picking one of these teams if you don't like watching your team lose. (Here's the piece on Bandwagon fans and teams)
•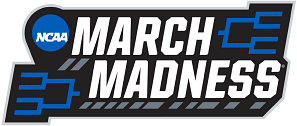 Almost bandwagon teams – The name speaks for itself. These are teams that always have a chance to be successful, but who have not managed it consistently enough in recent years to merit a bandwagon following. Some will have great quarterbacks and poor teams, while others might have the rest of the team but not the quarterback. Whatever the case is, they show a lot of promise…
Optimistis – These teams don't look like they are capable of winning a Super Bowl any time soon, but in the uncertain climate of the NFL you never know. At least a few of these teams will likely make the playoffs in the next couple of years.
Tragedists – This is the basement of the NFL. These teams show little quality and little hope, and only fans interested in adopting the most desperate and tragic of franchises should look to find their new team here.
We all have our own special reasons for choosing a sports team. For anyone living outside America, geography doesn't really come into it. We look, instead, at popularity of the team, style of play, colours, logos, mascots, individual players or anything else that peaks your attention. I myself landed on my NFL team (the New England Patriots) purely by accident. They were playing in the first game of American football that I ever watched on TV, and knowing nothing I selected them as my team simply because they had "England" in their name. It can often be that simple.
Not knowing what each of you will look at in deciding your team, I have tried to provide as much detail as possible. Today, we will be looking at the teams in the almost bandwagon category…
Indianapolis Colts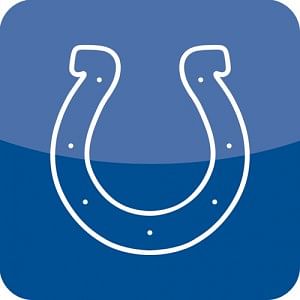 Colours: Blue and White
Mascot: Blue
Stadium: Lucas Oil Stadium
Home City: Indianapolis, Indiana
Super Bowl wins: 2 (4 appearances)
Records over last 5 years: 48 wins, 32 losses, four playoff appearances
Best Players: Andrew Luck, Reggie Wayne, Robert Mathis
Bio: Formerly the Baltimore Colts, the team relocated to Indianapolis in 1984. The team is perhaps the luckiest in the NFL, having landed perhaps the two most coveted quarterbacks coming out of college in the last two decades. In 1998, with the first pick of the Draft, the Colts selected Peyton Manning to be their franchise leader. The now future hall-of-famer led his team to 11 winning seasons and a Super Bowl ring in thirteen years, forging the Colts into one of the powerhouses of the NFL.
In 2011, Peyton Manning was side-lined with a neck injury for the entire season. Without their star player, the team had an NFL worst 2-14 record and Manning left for Denver. This gave them a hole at quarterback and the first pick in the 2012 draft. They used the pick to take Andrew Luck, a quarterback said to be the best to come out of college since Manning himself. Under Luck, the Colts have returned to winning ways, reaching the playoffs in his first two seasons. The future is bright for the Colts as long as Luck is behind the wheel.
New Orleans Saints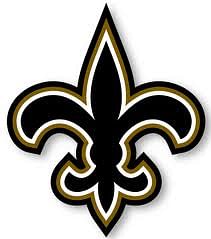 Colours: Black and Gold
Mascot: Gumbo
Stadium: Mercedes-Benz Superdome
Home City: New Orleans, Louisiana
Super Bowl wins: 1 (1 appearance)
Records over last 5 years: 55 wins, 25 losses, 4 playoff appearances (1 Super Bowl win)
Best Players: Drew Brees, Jimmy Graham, Cam Jordan
Bio: Before current quarterback and coaching duo Drew Brees and Sean Payton came together in New Orleans in 2006, the franchise had produced only 5 seasons with a playoff appearance in 39 years. Under Brees and Payton, the team has made the playoffs 5 times in 8 seasons, winning a Super Bowl in the process.
The Saints are a great side to watch if you like a passing attack. There have been only 8 seasons in NFL history where a quarterback has thrown for over 5,000 yards in a single season, and Drew Brees put up four of those seasons, including the last three years back-to-back.
The Saints are connected with their community as much as any other sports franchise in the United States. When Hurricane Katrina hit in 2005, the city used the Mercedes-Benz Dome as a shelter. Afterwards, the team became just one of the many symbols for the city's healing. After the Superdome's reopening in the wake of Katrina, the stadium developed a reputation for being a difficult place for away teams to play. While all domed stadiums magnify the noise of the crowd, the Superdome is known to get particularly loud during games.
Green Bay Packers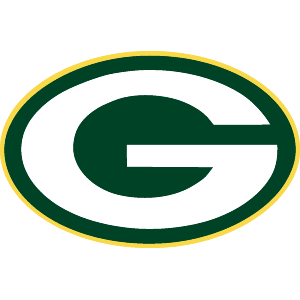 Colours: Green and Gold
Mascot: None
Stadium: Lambeau Field
Home City: Green Bay, Wisconsin
Super Bowl wins: 4 (4 appearances)
Records over last 5 years: 55 wins, 24 losses, 1 tie, 5 playoff appearances (one Super Bowl victory)
Best Players: Aaron Rodgers, Jordy Nelson, Clay Matthews
Bio: The Packers are one of the oldest and most interesting franchises in the NFL. They are the only non-profit, community-owned major league professional sports team in the United States. In essence, this is a team run by the fans. The fans show up in support of this club too. The population of tiny Green Bay is a little over 100,000 people. But the stadium, which holds 72,928 people, fills to capacity every single game.
The Packers have won 13 league championships (more than any other team in the NFL), including nine NFL championships prior to the Super Bowl era and four Super Bowl victories. Since 1993 the team has recorded only 2 seasons with a losing record, and has missed the playoffs only 5 times. Their success over NFL history has led to Green Bay earning the nickname "Title-Town".
The Packers are currently led by quarterback Aaron Rodgers, who is believed by many to be the most talented quarterback in the NFL. His throwing accuracy, complete with good mobility, make Rodgers the most dangerous man playing the position. On defence, Green Bay relies on star pass rusher Clay Matthews, who resembles comic book icon Thor with his long blonde hair and bulging muscles.
To support the Green Bay Packers is to enjoy cold weather games. Up in Wisconsin temperatures for home games can reach well below freezing, leading to some of the most classic match-ups in NFL history.
Pittsburgh Steelers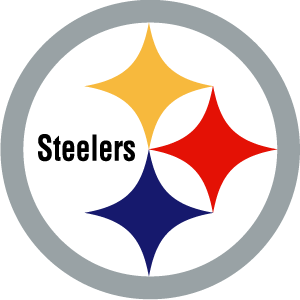 Colours: Black and Yellow
Mascot: Steely McBeam
Stadium: Heinz Field
Home City: Pittsburgh, Pennsylvania
Super Bowl wins: 6 (8 appearances)
Records over last 5 years: 49 wins, 31 losses, 2 playoff appearances (1 Super Bowl loss)
Best Players: Ben Roethlisberger, Antonio Brown, Lawrence Timmons
Bio: The Steelers have had two eras of dominance; the mid-1970s and the mid-2000s. Between 1974 and 1979, the team won four Super Bowls behind one of the most feared defences in NFL history. In the 21st century, the team has been to three Super Bowls (winning twice), and has only recorded a solitary losing season in 2003.
The Steelers are known as a truly tough football team, putting hard hits and tough running as the cornerstones of their success. Their quarterback, Ben Roethlisberger, embodies that tough style. There isn't a quarterback in the league who has played through injuries, and played well through injuries, the way he has.
The Steelers' success through the 2000s seems to have run its course. The team has now recorded back-to-back 8-8 seasons, missing the playoffs both times. A lot of the players that build the nucleus of their Super Bowl winning teams are either playing for somebody else or too old to be a factor anymore.
Fans of the Steelers are known as good travellers, turning up in good numbers and with good voice in stadiums all across the United States. They are also known for waving "terrible towels" during games to create an impressive visual effect.
Houston Texans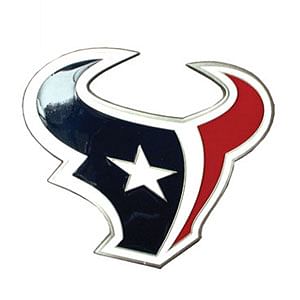 Colours: Blue, Red and White
Mascot: Toro
Stadium: Reliant Stadium
Home City: Houston, Texas
Super Bowl wins: 0 (0 appearances)
Records over last 5 years: 39 wins, 41 losses, 2 playoff appearances
Best Players: JJ Watt, Arian Foster, Andre Johnson
Bio: The Houston Texans are the youngest team in the NFL, enjoying their first season in the league in 2002. They only made their first playoff appearance in 2011, and have only recorded three seasons with a winning record in their 12 year history. This past season they were the worst team in football, sporting a disastrous 2-14 record. All that would suggest that this team does not belong in the "Almost Bandwagon" category.
However, this team certainly does belong there. In the last three seasons they have had one of the most talented rosters in the NFL. The roster sports a top 5 running back in Arian Foster, a top 10 (albeit ageing) wide receiver in Andre Johnson, a top 5 middle linebacker in Brian Cushing and the single most dominant defender in football: 2012 NFL Defensive Player of the Year JJ Watt.
Houston's most pressing question mark is at quarterback, after long time starter Matt Schaub imploded in the 2013 season, proving along the way that he cannot lead the franchise. If new Head Coach Bill O'Brien can provide an answer to that question mark in free agency or with the first pick in the 2014 draft, the Texans should be a threat to make the Super Bowl every single year.
Baltimore Ravens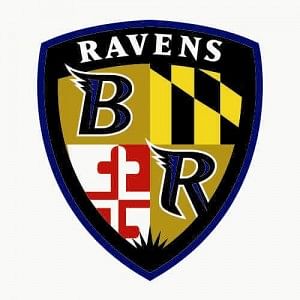 Colours: Purple and Black
Mascot: Poe, Rise and Conquer
Stadium: M&T Bank Stadium
Home City: Baltimore, Maryland
Super Bowl wins: 2 (2 appearances)
Records over last 5 years: 51 wins, 29 losses, 4 playoff appearances (1 Super Bowl victory)
Best Players: Ray Rice, Terrell Suggs, Joe Flacco
Bio: Expansion franchise, only existed since 1996. Although not technically an expansion franchise, they are a relocation franchise having previously been the Cleveland Browns. However, when the team left Cleveland for Baltimore owner Art Modell agreed to leave the team's name and its history behind, creating the all-new Baltimore Ravens.
The team has been a success since the relocation. In the 21st century, they have reached the playoffs 9 times out of a possible 13, winning two Super Bowls. The Ravens, like the Steelers, pride themselves on being a tough team with an emphasis on defence. Behind this mantra, with leaders like Ray Lewis and Ed Reed, the team flourished.
The Ravens are the current Super Bowl champions, but they no longer have players like Reed and Lewis on the roster to instil fear into the hearts of their opponents. If the 2013 Ravens are an indication of things to come from this franchise, they will not be perennial Super Bowl contenders.
The Ravens hold a rivalry with the Pittsburgh Steelers that may be considered the most intense and bitter rivalry in the entire NFL. Being a fan of either team requires you to hold a deep dislike for the other.
Carolina Panthers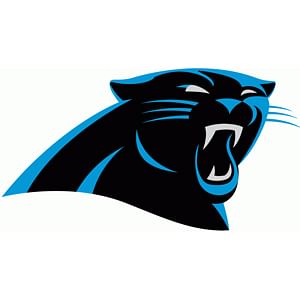 Colours: Turquoise, Black and Silver
Mascot: Sir Purr
Stadium: Bank of America Stadium
Home City: Charlotte, North Carolina
Super Bowl wins: 0 (1 appearance)
Records over last 5 years: 35 wins, 45 losses, 1 playoff appearance
Best Players: Luke Kuechly, Cam Newton, Thomas Davis
Bio: The Panthers joined the league as an expansion franchise in 1995. After a period of success in the mid-2000s that saw them lose a Super Bowl in 2003 and an NFC Championship game in 2005, Carolina then floated into insignificance with only one playoff appearance in the next seven years.
Now, however, the franchise has become relevant again. They made the playoffs for the first time in five years this past season, mainly because of talented young players who have taken over the team. The defence is led by former defensive rookie of the year Luke Kuechly, and has become one of the most dominant defences in the NFL under his leadership.
The offence does not live up to the high standards set by the defence, but it is still a dangerous and enjoyable unit to watch. This is thanks to quarterback Cam Newton; a dual-threat quarterback with the size, speed and arm strength to beat any defender any way he wants. Newton himself is a former offensive rookie of the year.
This combination makes the Panthers one of the most exciting teams in the league to watch. With young leaders, talent at core position groups and a truly dominant defence, this team could be set to become a staple of NFL success over the next decade or so.
Cincinnati Bengals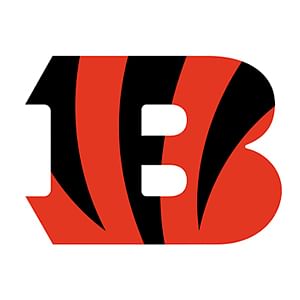 Colours: Tiger stripe Orange and Black
Mascot: "Who Dey" the Tiger
Stadium: Paul Brown Stadium
Home City: Cincinnati, Ohio
Super Bowl wins: 0 (2 appearances)
Records over last 5 years: 44 wins, 36 losses, 4 playoff appearances
Best Players: Geno Atkins, AJ Green, Vontaze Burfict
Bio: Despite being considered one of the better franchises in the NFL in recent years, the fact remains that the Bengals haven't won a playoff game since 1990. Throughout the 1990s and early 2000s the Bengals were one of the worst franchises in the NFL, going 14 straight seasons without a winning record or a playoff berth.
In the ensuing nine seasons Cincinnati turned that around somewhat, making the playoffs five times. However, that playoff win still eludes them and as such the Bengals are one of the most frustrating franchises in the NFL to be a fan of.
Cincinnati has a lot of talent on its roster, starting with all-pro defensive tackle Geno Atkins and All-Pro wide receiver AJ Green. Watching those two compete every game is worth the admission price alone. However, until this team wins a playoff game nobody is going to take them seriously as a legitimate Super Bowl contender. A lot of that falls on quarterback Andy Dalton, who has been a major factor in each of the Bengals last three playoff defeats.
The Bengals are a popular franchise of choice for newcomer fans who choose their side based on the team's colours and uniform. Their tiger stripe design is unique in a league usually dominated by boring designs and block colours. The Bengals strongest rivalry is with their in-state divisional neighbours, the Cleveland Browns. However, as neither team has traditionally had much success, the rivalry is not as intense as others around the league.
Atlanta Falcons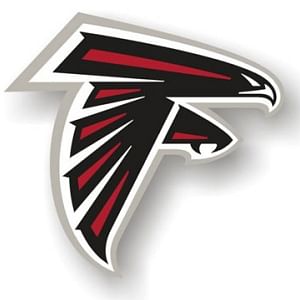 Colours: Red and Black
Mascot: Freddie Falcon
Stadium: Georgia Dome
Home City: Atlanta, Georgia
Super Bowl wins: 0 (1 appearance)
Records over last 5 years: 49 wins, 31 losses, 3 playoff appearances
Best Players: Matt Ryan, Julio Jones, Roddy White
Bio: The Atlanta Falcons have been an NFC contender ever since head coach Mike Smith and quarterback Matt Ryan came together in 2008. To begin their tenure, Smith and Ryan constructed five straight winning seasons, 2 divisional titles and three playoff appearances.
The story changed this year. The team regressed as a result of injuries and a depleted roster, going 4-12 and failing to impress all season. However, with a great coaching staff and a lot of talent on offence the Falcons should return to contention straight away. They are known as a pass-first team, sporting great wide receiver talent in Julio Jones and Roddy White.
Atlanta is not one of the more popular teams in the nation, and their fan base lacks the intensity of others. They also have a lack of personality in the team. Much like the Patriots, they keep themselves quiet and rarely make headlines.