Super Bowl XXX was played on Jan. 28, 1996, at Sun Devil Stadium in Tempe, Arizona. The Dallas Cowboys, the NFC champions, faced off against the Pittsburgh Steelers, the AFC champions.
Super Bowl XXX was the first in the post-Jimmy Johnson era for the Cowboys, Johnson and owner Jerry Jones had clashed multiple times over the credit for the recent Cowboys' success. Johnson was replaced by former University of Oklahoma coach Barry Switzer.
The Cowboys (12-4) won their division and then defeated the Philadelphia Eagles and Green Bay Packers (in the NFC championship game).
•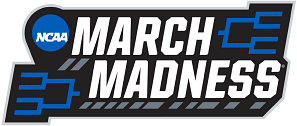 Quarterback Troy Aikman led the offense, completing 277 passes for 3,304 yards and 16 touchdowns, while Emmitt Smith won his fourth rushing crown with 1,773 yards. The defense was led by defensive end Charles Haley, who recorded 10 sacks. Deion Sanders had joined the Cowboys before the season but only played nine games due to injuries.
The Steelers (11-5) won their division and then defeated the Buffalo Bills and Indianapolis Colts (in the AFC championship game). Quarterback Neil O'Donnell led the team's offense, completing 256 passes for 3,200 yards and 17 touchdowns, and the defense was solid, led by linebacker Greg Lloyd, who recorded 10 sacks.
Super Bowl XXX was a close, hard-fought battle, but the Cowboys were able to take control in the second half to win 27-17. Aikman threw for 209 yards and two touchdowns, and Smith rushed for 168 yards and a touchdown.
Larry Brown, a seventh-round draft pick, became the first cornerback to win MVP after two interceptions. The win marked the Cowboys' fifth Super Bowl victory, tying the mark set by the San Francisco 49ers the previous year.
Edited by Joseph Schiefelbein