Minnesota Vikings star running back Dalvin Cook could be on the move.
According to Darren Wolfson, the Vikings have received a trade offer for Cook and he's refusing to take a pay cut for the team this season.
•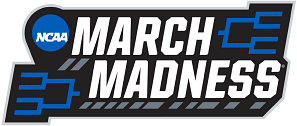 Cook has a cap hit of $14 million this season, $15.6 million next season, and $13.5 million in 2025. On his current deal, he will be a free agent in 2026.
The Vikings may also cut ties with wide receiver Adam Thielen. They've already released LB Eric Kendricks and Za'Darius Smith has requested a trade out of Minnesota.
Here are three landing spots for Dalvin Cook in 2023, if he is traded by the Vikings:
---
#1 - Buffalo Bills
Running back Devin Singletary led the Bills in rushing last season with 819 yards and is likely gone once he hits free agency. Rookie running back James Cook, Dalvin's younger brother, rushed for 507 yards while averaging 5.7 yards per carry.
Trading Cook to the Bills would pair him up with his brother, and the two could split the backfield with a lot of chemistry between them. Dalvin will mentor and lead the way for the backfield.
The Bills were also rumored to have made an offer to running back Christian McCaffrey last year before the 49ers acquired him.
---
#2 - Baltimore Ravens
The Baltimore Ravens' leading rusher has been quarterback Lamar Jackson for the last four seasons. The last time Baltimore had a running back eclipse 1,000 yards was in 2014 with Justin Forsett.
Cook has had four straight 1,000-yard seasons. He would be the featured back in Baltimore and relieve Jackson of a lot of the rushing duties. The team still has former first-round pick JK Dobbins, but he's been injury prone the last couple of seasons.
---
#3 - Denver Broncos
The Denver Broncos backfield is led by Javonte Williams, who will be entering the third season of his career next season. Unfortunately, for him, he suffered a torn ACL in Week 4 vs. the Las Vegas Raiders last season and might not be ready for the start of the season.
Latavius Murray was signed off of waivers by the Broncos once Williams got hurt and led the team in rushing with 703 yards. Adding Cook would give Sean Payton a true number-one running back while third-year back Williams recovers.
Edited by Nicolaas Ackermann