Derek Carr has spent all nine seasons of his NFL career with the Las Vegas Raiders. He appeared to be their franchise quarterback of the present and the future, especially after signing a long-term contract extension with the team. Apparently, the Raiders' plans have changed, as Carr is now expected to be traded during the 2023 NFL offseason.
The Raiders entered the 2022 NFL season with high expectations. They made it to the NFL playoffs in the 2021 season and then made major upgrades to their roster. They added Davante Adams and Chandler Jones, so they were at least expected to return to the postseason, if not more.
It didn't work out that way at all as the Raiders ended the campaign with a disappointing 6-11 record.
•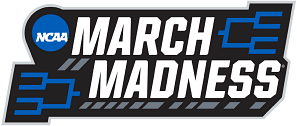 Las Vegas were so frustrated with their season that they benched Derek Carr for the final two games in favor of Jarrett Stidham. This sparked rumors that he could potentially become a trade candidate during the upcoming offseason. The rumors became more of a reality when Carr posted a message on Twitter saying farewell to the Raiders organization and their fan base.
If the Raiders do in fact trade Derek Carr during the offseason, they can relistically expect to receive mid-level draft compensation in return. A second-round pick seems a bit optimistic, while a third-rounder is much more likely. A team may also be interested in including a higher-priced player in the deal to offset some of the salary cap swings.
One team who could legitimatley be interested in acquiring Derek Carr is the Washington Commanders. They are more than likely going to move on from Carson Wentz and Taylor Heinicke during the offseason, leaving Sam Howell as their only quarterback. Heinicke is pending free agency this year, while Wentz will likely be released from his contract.
Head coach Ron Rivera boldly claimed the Commanders would be aggressive in acquiring a franchise quarterback prior to the 2022 NFL season. They were diligent in their search before trading with the Indianapolis Colts for Carson Wentz. Wentz recorded a disappointing 11 touchdowns and nine interceptions this year and is expected to be released.
If the Commanders move on from Wentz as expected, acquiring Carr is definitely an option for them moving forward. He could potentially end their long search for a franchise quarterback, as long as they are willing to pick up his current contract and depart with some NFL draft capital.
Here are three trade packages the Commanders could potentially send to the Raiders in exchange for Carr:
Package #1: Third-round and sixth-round picks in the 2023 NFL draft.
Package #2: Curtis Samuel and a fifth-round pick.
Package #3: Charles Leno and a fourth-round pick.
Derek Carr's contract with the Las Vegas Raiders
Derek Carr signed a three-year contract extension with the Las Vegas Raiders during the 2022 offseason. The deal is worth $121.5 million and will keep him under team control until the conclusion of the 2025 season.
The catch is that only about half of the money on the contract is guaranteed. The deal also carries just a little dead cap money, meaning the Raiders won't suffer much of a financial penalty for moving on from Carr. They would have to submit just $5.625 million in dead cap money, making his departure even more realistic.
The Commanders could be a good fit for Carr, as they have the weapons on offense to make some noise. Although it didn't work out in Las Vegas, perhaps a change of scenery will reignite his career. If the cost is a third-round pick, the upside could be too good for Washington to refuse.