The end of Derek Carr's era with the Las Vegas Raiders is near. The quarterback bid farewell to the franchise when the season ended, making it clear that his time with the Raiders is over following a nine-year stint that failed to produce consistent results in the playoffs.
But Carr received a nice final gift from his time in Las Vegas as he was selected to the 2023 Pro Bowl as an alternate to Joe Burrow, who withdrew following the Cincinnati Bengals' loss in the AFC championship game. Carr will have a final chance to say goodbye to Raiders fans before he moves teams when the new season comes.
Although the Raiders struggled for most of the 2022 season, Carr had some nice numbers to show individually. The fact that he plays in Las Vegas, where the 2023 Pro Bowl will be held, helped him earn a final appearance in the city.
•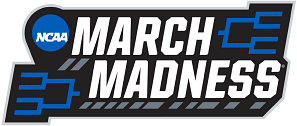 This will be the fourth time that he will be part of a Pro Bowl roster. He also had three straight appearances from 2015 to 2017, although in 2015 and 2017 he was also named as a replacement for Aaron Rodgers (2015) and Tom Brady (2017).
Who should trade for Derek Carr?
The New York Jets look like the perfect landing spot for the Raiders quarterback.
Their quarterback room is a huge mess right now, as Zach Wilson has been one of the biggest draft busts ever. They also can't count on Joe Flacco or Mike White to be their 2023 quarterbacks – they're in a win-now mode and need to swing big in the position.
The roster is really good. Young guys such as Alijah Vera-Tucker, Garrett Wilson, Quinnen Williams and Sauce Gardner were all excellent in 2022. The team was close to getting into the playoffs, and a competent quarterback would surely get them over the line — if they were close to doing so with Wilson, they'd do it with Carr.
Although he failed to become a superstar for the Raiders, he provided competent quarterback play for almost a decade and deserves to be recognized, even if Las Vegas wants to go in a different direction now. He's an above-average quarterback who's coming from a disappointing season and will be cheap. Not many opportunities can be better than this.
He's also on a team-friendly deal that allows the Jets to let him go if he fails to perform at a high level. Simply put, New York needs to explore this option.
Edited by Joseph Schiefelbein