Cam Newton was most recently a backup quarterback on the Carolina Panthers in the 2021 NFL season, following which he sat out for the 2022 NFL season. In his prime, Newton was an explosive, fast, and unpredictable quarterback who was the league MVP in a magical 2015 NFL season.
However, despite all of his talents, efforts, and dual-threat ability, Newton has never won a Super Bowl, with the closest being an ill-fated Super Bowl appearance in 2015.
The Panthers headed into Super Bowl 50 with an astonishing 15-1 record and steamrolled their way past every team they faced in the playoffs. That was until the Denver Broncos resoundingly beat them in the most important game of their season. Newton tried his best, but there was nothing the then-league MVP could do to save his side.
•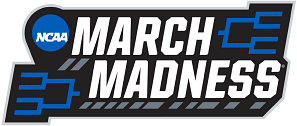 Can Cam Newton ever win a Super Bowl?
Since losing Super Bowl 50, Cam Newton has been on a downward spiral to NFL irrelevance. The former Heisman Trophy winner left the Panthers to join the New England Patriots as a free agent, directly replacing Tom Brady. That didn't go so well, as he was bounced from the role just a year later, being replaced by a rookie quarterback in Mac Jones.
Following his release by the Patriots, he was re-signed by the Panthers to serve as a backup to Sam Darnold.
Newton had his chances in Carolina, with Sam Darnold frequently on Injury Reserve. However, Newton just couldn't cut it, and at the end of the 2021 NFL season, he was cut off again by the Panthers, this time seemingly for good.
Hence, Newton's chances of winning a Super Bowl as a starting quarterback on an NFL franchise are as good as over. The attributes that made Cam Newton the league MVP are long gone, with his speed and throwing accuracy a thing of the past. In the future, he could snag a ring as a backup quarterback on a Super Bowl-winning team. But for now, Newton remains one of the better quarterbacks in the last decade to lack Super Bowl success.
Cam Newton's career stats
Cam Newton was one heck of a football player during his time, and he became the first true dual-threat quarterback to win the NFL MVP award. Since then, Newton's career has seen much more highs than lows.
For his career, Newton has racked up a stat line of 32,382 passing yards, 194 passing touchdowns, 5,628 rushing touchdowns, 75 rushing touchdowns, and 123 interceptions in 148 games played.