DeMeco Ryans is a former Alabama All-American. He began playing in the NFL in 2006 for the Houston Texans. He played his initial six years in Houston, where he earned two Pro Bowl berths and the AP NFL Defensive Rookie of the Year award. Nick Foles, the Eagles Super Bowl LII MVP, was acquired in the same 2012 deal that sent Ryans to the Philadelphia Eagles.
Louis Riddick, the Eagles' director of pro personnel back then, noticed Ryans' charisma, attitude, poise and organizational skills when they acquired him in a deal in 2012. Ryans was accessible and likable, but he didn't put up with ineptitude. He never let his standards for both himself and his colleagues drop. In some ways, he already had the mindset of a coach, even if he wasn't one yet.
•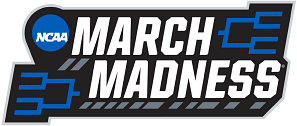 DeMeco Ryans began coaching in 2017, initially employed by the San Francisco 49ers as a coaching assistant. Before becoming the defensive coordinator two years ago, he served as the 49ers' linebackers coach for two seasons.
The 49ers' No. 1 ranked secondary has stayed the same despite their changing quarterbacks. Everything about it is connected to the young man in charge.
DeMeco Ryans is emerging as a top candidate for head coaching jobs
Since hanging up his cleats in 2015, Ryans has developed into one of the NFL's most intelligent coaches and is ready to take over as a head coach. DeMeco Ryans has spent the past week getting ready for his side's most significant event in a long time, but he may soon be preparing to take charge at another team.
According to NFL Network Insiders, Ian Rapoport and Tom Pelissero, the defensive coordinator for the San Francisco 49ers has emerged as a leading contender for the position of head coach of the Houston Texans.
He has a decent likelihood of landing that post in the city where he started his NFL career.
The latest reports show that the Denver Broncos will be a tough opponent for the Texans to beat because they are also reportedly very keen on Ryan. They might want to concentrate on hiring a defensive-minded leader.
Owing to his performances with San Francisco's secondary over the past two seasons as the defensive coordinator and inside linebackers coach, Ryans has been regarded as among the leading coaching contenders throughout this recruitment round. Throughout his two years as the defensive coordinator, his defense has been rated third and first in yards permitted, and ninth and first in points allowed.