The Super Bowl is arguably the pinnacle of sports competition in America. No sport's final game nets as much attention, despite many of the other sports featuring series as opposed to the NFL's single-game format.
However, while the NFL continues to grow worldwide with games in Mexico City, Germany, and London, soccer continues to dominate the world circuit. The FIFA World Cup is a worldwide event with tons of countries represented, more so than the NFL's big game.
Which one nets more viewership, though? On one hand, football is the biggest sport in one of the biggest sports-watching countries in the entire world. FIFA World Cup Final has the benefit of being a tournament that includes more than one country.
•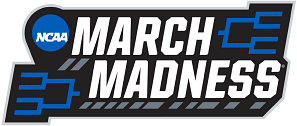 The FIFA World Cup Final in 2018, which featured young phenom Kylian Mbappe and France defeating Croatia by a thrilling score of 4-2, had 3.57 billion viewers, per FIFA.
For comparison, the 2022 Super Bowl pulled in nearly 100 million viewers. When the Los Angeles Rams topped the Cincinnati Bengals, 99.18 million people were watching per Statista.
While FIFA hasn't released official global viewing figures for the 2022 World Cup final just yet, the sporting spectacle drew in 26 million viewers from the United States, while the UK's BBC and ITV viewership adds up to nearly 20 million, according to Goal. An average of 24.1 million viewers tuned in from France, while India's numbers clocked in at 32 million. Viewing numbers from these countries alone account for over one billion.
The NFL is growing and as they expand worldwide, a broader audience will get involved. However, they've got a long way to go to top the FIFA World Cup Final's viewership.
---
When is the Super Bowl in 2023?
The Super Bowl is set to be held in February, as it always is. The official date is Sunday, February 12. It will be held at State Farm Stadium in Arizona, where the Arizona Cardinals play.
With the playoffs right around the corner, several teams have separated themselves from the pack as genuine contenders. They include:
San Francisco 49ers
Minnesota Vikings
Dallas Cowboys
Cincinnati Bengals
Baltimore Ravens
Philadelphia Eagles
Buffalo Bills
Miami Dolphins
Dark horses always emerge, though, so any team that gets into the deep playoff field this season could emerge victorious.
---
Who played in the FIFA World Cup Final?
After a lengthy tournament that saw shocking upsets and thrilling Cinderella runs, the final was played between Argentina and France.
Argentina finally ended up beating France on penalties after a thrilling 3-3 draw in what was arguably one of the most entertaining World Cup finals in recent history.
Edited by Zachary Roberts