Once Week 18 games ended and the 2022 regular season wrapped up, the sequence for the first round of the NFL Draft in 2023 became more apparent.
The Houston Texans unexpectedly defeated the Indianapolis Colts 32-31 away from home, but as a result, they forfeited their first overall selection in the draft. With a final record of 3-13-1, the Texans will get a second overall selection.
The number 1 selection went to the Chicago Bears, who lost to the Minnesota Vikings by a score of 29-13 in Week 18 and dropped to a record of 3-14.
•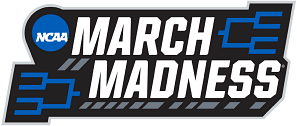 Houston also has a first-round pick in the 12th overall position from the Cleveland Browns due to a March 2022 deal. The NFL Draft for 2023 gets underway in Kansas City on Thursday, April 27, and the Texans will have 11 picks total.
Since trading their 2019 and 2020 picks to the Las Vegas Raiders for Khalil Mack and their 2022 pick to the New England Giants, who moved up nine places in the first round of the 2021 draft to select Justin Fields at number 11, the Bears have missed out on a first-round draft selection in three of the last four editions.
The Indianapolis Colts get the fourth selection in the 2023 NFL Draft after completing the regular season with a 4-12-1 mark, their highest first-round pick in half a decade.
The Colts selected Hall of Fame RB Edgerrin James with the fourth overall selection in the 1999 NFL Draft, which was the last time they had that position.
The Los Angeles Rams' pick, which should initially be the sixth overall selection, now belongs to the Detroit Lions due to the Matthew Stafford deal. Before Detroit's matchup against the Green Bay Packers, the Rams' loss to the Seattle Seahawks in Week 18 knocked the Lions out of the postseason picture. Nonetheless, the team still gets their considerably high draft selection.
With a 35-23 defeat at the hands of the Buffalo Bills in Week 18, the New England Patriots also failed to advance to the postseason. In the AFC rankings, the loss reduced New England to 8-9 in ninth place. The 14th choice in the first round of the 2023 draft will go to the Patriots.
Here is a list of the 2023 NFL Draft's amended first-round picks from 1 to 18.
Round 1 | Picks 1-18
1. Chicago Bears
2. Houston Texans
3. Arizona Cardinals
4. Indianapolis Colts
5. Seattle Seahawks (from the Broncos)
6. Detroit Lions (from the Rams)
7. Las Vegas Raiders
8. Atlanta Falcons
9. Carolina Panthers
10. Philadelphia Eagles (from the Saints)
11. Tennessee Titans
12. Houston Texans (from the Browns)
13. New York Jets
14. New England Patriots
15. Green Bay Packers
16. Washington Commanders
17. Pittsburgh Steelers
18. Detroit Lions