Cam Newton, the 2015 MVP, had one of the most impressive seasons by a quarterback in NFL history. This season, Jalen Hurts put together a fantastic run, but in 2015 Newton did everything Hurts did but with a much worse offensive roster. He led the Carolina Panthers to a 15-1 regular season and a spot in the Super Bowl.
2015 NFL MVP season
•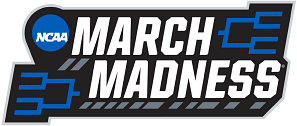 Over the first two weeks of the season, Newton had average performances in wins over the Jaguars and the Texans. But in Week 3 against the New Orleans Saints, Newton's MVP campaign truly started.
In that game, Newton threw for 315 yards and three touchdowns, while rushing for another 33 yards and one touchdown, leading the Panthers to a 27-22 victory. He also had a passer rating of 119, which was one of the highest of his career.
Another memorable game came in Week 9 against the Green Bay Packers. Newton threw for 297 yards and three touchdowns and rushed for 57 yards and a touchdown in a 37-29 victory.
In Week 11 against the Washington Redskins. Newton threw for 246 yards and five touchdowns in a 44-16 victory.
In Week 14 against the Atlanta Falcons, Newton threw for 265 yards and three touchdowns in a 38-0 victory. He also had a career-best passer rating of 153.3. This game was also notable as it secured the Panthers their first NFC South division title.
Overall, Newton's 2015 MVP season was one of the most impressive in NFL history. He threw for 3,837 yards, 35 touchdowns and only 10 interceptions, while rushing for 636 yards and 10 touchdowns. He also had a career-high passer rating of 99.4.
Newtwon led the Panthers to the Super Bowl where they were defeated 24-10 by the Denver Broncos. Nevertheless, his 2015 season will always be remembered as one of the best quarterback performances in NFL history.
Edited by Joseph Schiefelbein