LaDainian Tomlinson's 2006 NFL MVP season was one of the most dominant seasons by a running back in NFL history. The San Diego Chargers' running back led the league in rushing yards (1,815), touchdowns (28), and total yards from scrimmage (2,323). He also added 508 receiving yards, which made him a dual threat that year.
2006 NFL MVP Season
•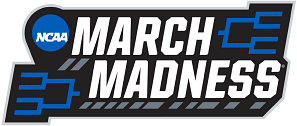 The season began with Tomlinson showing signs of what was to come as he rushed for 131 yards and a touchdown in the Chargers' opening game against the Oakland Raiders. He continued to put up big numbers throughout the season, highlighted by a four-touchdown performance against the San Francisco 49ers, and then went on an 8 game run of at least 100 yards and 2 touchdowns in each game.
Tomlinson's consistency throughout the season was impressive, as he rushed for over 100 yards in 14 out of the 16 games he played and scored multiple touchdowns in 12 of those games. He also caught 59 passes for 508 yards, which made him a dual threat back that year, which was a huge help to first-year starter Phillip Rivers.
At the end of the regular season, Tomlinson led the league in rushing yards and touchdowns, becoming the first player in NFL history to rush for over 1,800 yards and score 28 touchdowns in a single season. He also set a new NFL record for the most total touchdowns in a single season with 31.
The Chargers' success that season was largely due to Tomlinson's performance. He was the engine of the team, and his performances helped the team secure the top seed in the AFC playoffs, where they advanced to the divisional round.
His outstanding performance earned him the NFL MVP award, making him the first running back to win the award since Marshall Faulk in 2000. He was also selected for the Pro Bowl as well as the first-team All-Pro.