Peyton Manning's 2013 NFL MVP season was one for the ages. The quarterback led the Denver Broncos to a 13-3 record and an appearance in the Super Bowl, all while putting up some of the most impressive individual statistics in NFL history.
2013 NFL MVP season
•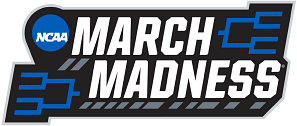 The season started in phenomenal fashion, as he threw for 7 touchdowns in the Broncos' opening game against the defending Super Bowl Champions, the Baltimore Ravens. This would be the first time since 1969 that any player has thrown for 7 touchdowns in a game, and would net him the AFC Offensive Player of the Week award.
Manning's dominance continued throughout the season, as he broke the NFL record for touchdown passes in a single season with 55, while also throwing for 5,477 yards. He also set records for touchdown passes through the first four games of the season, the first half of the season, and the first 12 games. Other great performances that season came against the Chiefs (403 yds, 5 TDs), the Titans (397 yds, 4 TDs), and against his former team, the Colts, on his return to Indianapolis, Manning threw for 386 yards and 3 touchdowns in a 39-33 loss.
Manning also had a passer rating of 115.1 and a touchdown interception ratio of 5.96, both of which were the best of his career. He also led the league in completion percentage, with a rate of 68.3%.
In addition to his individual accolades, he led the Broncos to the top seed in the AFC playoffs, where they advanced to the Super Bowl, losing to the Seattle Seahawks.
Manning was named the NFL MVP for the fifth time in his career, becoming the first player in NFL history to win the award five times. He was also selected to the Pro Bowl as well as the first-team All-Pro.
Overall, Peyton Manning's 2013 season will go down in history as one of the greatest individual seasons by a quarterback in NFL history. His records and statistics speak for themselves, and it is no surprise that he was named the NFL MVP.