Former Denver Broncos head coach Nathaniel Hackett has been hired as the offensive coordinator for the New York Jets. He was previously the head coach of the Broncos, but was sacked in less than a season.
He had a successful tenure as the offensive coordinator for the Green Bay Packers before joining the Broncos. Unfortunately, he didn't find similar success with the Broncos and seemed to be out of place from the first game of the season.
•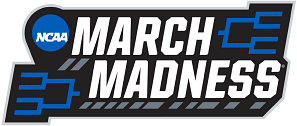 Hackett's brief time as head coach of the Broncos should not be seen as a reflection of his coaching abilities. He has previously earned a reputation for success as an offensive coordinator and quarterback coach for teams such as the Green Bay Packers, Buffalo Bills, and Jacksonville Jaguars.
His first job as an offensive coordinator in the NFL was in 2013, when he was hired by the Bills under head coach Doug Marrone. He improved the team's offense, specifically the running game.
He followed Marrone to the Jaguars as quarterback coach and was later promoted to offensive coordinator after the Jaguars fired Greg Olson in January 2017. The Jaguars went on to have the best rushing attack in 2017, winning their division of the AFC South.
Hackett was then hired as the offensive coordinator for the Packers in 2019. Under his leadership, the team's offense thrived and they made it to the NFC Championship game that season. This success led to him being offered the head coaching job for the Denver Broncos in 2022.
He was hired by the Packers on January 19, 2019. He and quarterback Aaron Rodgers formed a strong bond that led to the best offense in the league for the 2020 season. Under Hackett's guidance, he won two MVP awards in 2020 and 2021.
The hiring of Hackett as the offensive coordinator for the New York Jets is sure to be a welcome move for the team's fans. Recently, there have been speculations that the Jets may bring in Aaron Rodgers as their quarterback, following a disappointing season from Zach Wilson.
This news will only heighten the hopes of Jets fans. Whether or not Rodgers comes to the Jets, he has proven to be an offensive genius and a "quarterback whisperer". As an offensive coordinator, he more than makes up for what he might lack as a head coach and is an important addition for the Jets.