On February 12 at State Farm Stadium in Glendale, Arizona, Super Bowl LVII will take place between the Philadelphia Eagles and Andy Reid's Kansas City Chiefs. In the AFC Championship game, the Kansas City Chiefs overcame the Cincinnati Bengals 23–20 to advance to the Super Bowl.
The Eagles will face Andy Reid, their longtime head coach, who led them from 1999 to 2012. After failing to deliver the crucial Super Bowl in Philly, Reid captured his first Super Bowl with the Kansas City Chiefs in the 2019 campaign.
Reid spent 14 years as the head coach and executive vice president of football operations for the Philadelphia Eagles before moving to Kansas City. With only three campaigns with a losing record in 14 years as Philadelphia's manager, he recorded a winning ratio of .583.
•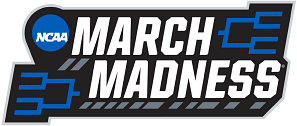 As they say, everything good has to come to an end. Just a handful of head coaches have got to work with one team for the whole of their careers. After the 2012 campaign, Reid and the Philadelphia Eagles split.
The Eagles struggled in Reid's debut season, finishing just 5-11, but swiftly returned the goods the next season. They made the postseason for five consecutive years before falling to the New England Patriots in Super Bowl XXXIX in 2004.
Under Andy Reid, they advanced to the postseason a further four times but never to the Super Bowl. In 2011 and 2012, they failed to make the postseason. In 2012, they finished with a dismal 4-12 mark, and Reid was fired.
---
Andy Reid has turned the Chiefs into consistent contenders
Andy Reid was hired by the Kansas City Chiefs shortly after he left the Philadelphia Eagles. In his first season there, he went 11-5 and reached the postseason. They came close to making the postseason in 2014, but since making the playoffs in eight consecutive seasons, they have become a staple.
Coach Andy Reid will be seeking to get one over his former team 11 years after the Philadelphia Eagles fired him. It's difficult to overlook the long and storied history between Reid and the Eagles franchise, even though the renowned coach is unlikely to frame this game as a "revenge" match.
Reid continues to lead the Eagles in matches coached, victories, and postseason games. However, he now has an opportunity to surpass the Eagles as a team in Super Bowl victories.
Since Patrick Mahomes took over as the Chiefs' starter at quarterback in 2018, Reid's squad has never finished with less than 12 victories. With a regular-season mark of 64-16, the pair have the highest victory rate (80%) of any coach/QB combination in NFL history.
Edited by Nicolaas Ackermann