Lamar Jackson, the quarterback for the Baltimore Ravens, suffered a knee injury that required surgery and forced him to miss the remainder of the meeting against the Denver Broncos in Week 13.
The Ravens' star quarterback left the role for Tyler Huntley moments after departing the sideline tent and heading into the tunnel.
Lamar Jackson was projected to miss "days to weeks" of time, according to head coach John Harbaugh, who spoke to the media after the game.
•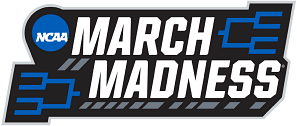 He described Jackson's injury as "not a season-ending type of knee."
"Tomorrow, we'll have further testing, and then we'll let you know how long it will take. There will be a number—weeks to days. We'll see if he can return this week. If not, it won't be for a while after that."
According to Adam Schefter of ESPN, Jackson's injury was eventually identified as a sprained PCL, which has a one-to-three-week rehabilitation period.
Jackson hasn't participated in training sessions since being hurt against the Broncos. As per Ian Rapoport of the NFL Network, the Ravens are optimistic that he will be capable of practicing this coming week and may be able to play against the Atlanta Falcons the following weekend.
Jackson, who, according to Rapoport, has a PCL sprain, was replaced by Tyler Huntley for Saturday's game against the Cleveland Browns. If there are no further complications in the near future, Jackson could play again for the Ravens in Week 16.
The Ravens compete for the AFC North title with the Cincinnati Bengals and are firmly in the AFC playoff picture. Baltimore supporters would be anxiously awaiting information on Jackson's condition because it would undoubtedly help them achieve their goal if he were well and accessible.
It is unclear whether Lamar Jackson will be fully healthy for the rest of the regular season, with the playoffs approaching and the team vying for a crucial postseason spot.
The Ravens are more likely to be conservative with the former Heisman Trophy winner to keep him fresh for the final three regular-season games and a postseason run in January.
Lamar Jackson's stats for the season
Lamar Jackson is enjoying a good season right now. He has passed for 2,242 yards, 17 touchdowns, and seven interceptions this season. On 112 rushes, he gained 764 yards and three TDs while completing 62.27% of his passes.