The upcoming Super Bowl LVII is close. The Philadelphia Eagles will take on the Kansas City Chiefs at State Farm Stadium in Glendale, Arizona, on Feb. 12 at 6:30 p.m. ET.
The Super Bowl trophy and the championship ring are the sparkle and appeal that almost all professionals mention when discussing the NFL.
Rarely is it mentioned how much money they ultimately make after their championship wins. However, the compensation awarded to players for victories in postseason contests and even the Super Bowl is not outrageously large compared to the millions they are typically paid throughout the regular season. Therefore, there is a fair rationale for that.
•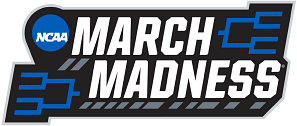 Together with the rest of the winnings, athletes from the team that comes out on top in Super Bowl LVII will receive $157,000. The players on the opposing team will receive $82,000, which is not insignificant but falls short of the thrill, glory, and acclaim that comes with winning the big game.
The NFL has always had playoff incentives, but the total cost has changed significantly after accounting for inflation.
Some players have special bonuses in their contracts for participating in the Super Bowl, even though every player on the 53-man roster receives compensation whether their team wins or loses the game.
Quarterback Jimmy Garoppolo, for instance, agreed to play for the San Francisco 49ers for a further single season. According to his deal, he would have been entitled to a $1,000,000 reward if he played 50% of his team's offensive snaps in the Super Bowl had San Francisco advanced to the Super Bowl.
The Super Bowl funds will be distributed to players through bonuses received directly from the NFL. It has no connection with the fact that athletes have pro contracts with their teams.
Most elite professional football players enjoy multimillion dollar deals with their teams; thus, the Super Bowl incentive is not the most important to them. Conversely, the extra money is helpful for the majority of the 53-man roster's periphery members, who make the NFL minimum wage of about $660,000 per year.
How much do Super Bowl halftime performers get paid?
Super Bowl Sunday is known for one thing other than football: the consistently remarkable halftime concerts.
Rihanna is scheduled to give a presentation that will be discussed well after the event, nearly seven years after the release of her last album, Anti.
The halftime entertainers at Super Bowls are paid virtually nothing. NFL vice president of communications Brian McCarthy famously said, "There is no appearance fee. However, the artists receive union scale pay." According to Forbes, the union scale is "a fraction of the six- and seven-figure sums" that artists generally make.
Edited by Joseph Schiefelbein