Tom Brady lost a fortune when the popular cryptocurrency platform FTX crashed, as he and his then-wife, Gisele Bundchen, were major investors. It was reported that Tom Brady's holdings were around 1.1 million shares, with the value of these shares estimated at $93 million.
Almost all this money was lost when FTX crashed in the latter part of 2022, and the NFL legend was one of the most affected. To make matters worse, Brady and Bundchen were reportedly defendants in a lawsuit against FTX founder Sam Bankman-Fried. The lawsuit claims that Brady and other celebrities "used deceptive practices to push the scheme."
It remains to be seen how much money Brady can recoup from the failed investment or whether he will appear in the lawsuit. But one thing is for sure, the greatest quarterback in football history is still human.
•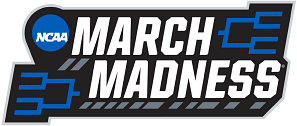 How did Tom Brady perform in his NFL Career?
Tom Brady had arguably the greatest American football career in history, and it felt like it was straight out of a superhero movie. The greatest quarterback in history was drafted into the NFL as the 199th pick of the 2000 NFL Draft, straight out of Michigan State University. He started as a fourth-string quarterback on a decent New England Patriots side coached by Bill Belichick.
Brady slowly made his way up the depth chart and eventually replaced Drew Bledsoe as QB1, largely thanks to an injury to Bledsoe. Brady became the starter in New England in 2001, leading the Patriots to a Super Bowl win that same season.
That was just the beginning of a dynasty, as Tom Brady won six Super Bowl rings with the New England Patriots over 20 years with the team. He left the Patriots in 2020 as the greatest player in franchise history. Brady left the side to join the Tampa Bay Buccaneers in 2020, bringing his winning mentality to Tampa Bay. The Bucs went from laughing stock to league champ in Brady's first season, proving he could win without Bill Belichick and the Patriots.
Brady spent two more seasons with the Bucs, breaking records, consolidating others, and further strengthening his GOAT case. He retired on Feb. 1, 2023, as arguably the greatest sportsman in American team sports history.
Who will replace Tom Brady as the face of the NFL?
For 20-plus years, Tom Brady was the undisputed face of the National Football League, and he carried that title with profound dignity. Like LeBron James in the NBA, Tom Brady had no equals when it came to his era in the league.
However, with the all-time greatest quarterback announcing his retirement, there's finally room for the NFL to have a new defacto face. Some names readily come to mind, such as Patrick Mahomes (Kansas City Chiefs) and Joe Burrow (Cincinnati Bengals). Whether either of those elite and young QBs will end up as accomplished as Brady remains to be seen.
Patrick Mahomes may be in the lead as the six-year vet is about to win his second NFL MVP and lead his side to yet another Super Bowl appearance. If he can succeed in doing both, keeping the crown off his head for much longer will be harder.