The Philadelphia Eagles are getting ready to host their division rivals, the New York Giants, on Saturday during the divisional round of the NFL playoffs.
The No. 1-seeded Eagles enjoyed a break last week after earning a first-round bye. The Giants upset the Minnesota Vikings 31-24 to advance to the second round, where they will face the Eagles for a third time this season.
•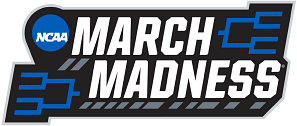 Ahead of Saturday's showdown, Eagles wide receiver A.J. Brown spoke with NJ.com about facing the Giants again. He expects Lincoln Financial Field to be full of high energy and is looking forward to the game.
"The place is going to be rocking," Brown said. "It's going to be hard to hear. Hard to communicate. I don't know, man. I just know it's going to be crazy out there on Saturday night. We're definitely going to try to do our best to ball out and put on a show. I just got chills talking about it. I'm excited, man. These are the opportunities that you live for. And I'm definitely going to put my heart and head on it."
A.J. Brown says the Eagles need to execute in order to beat their division foe, the New York Giants in their third meeting this season
This will be the third matchcup of the season between the two NFC East teams. The Eagles bested the Giants in both meetings: 48-22 on Dec. 11 and 22-16 during the season finale.
While there is certainly some familiarity between the two teams, Brown knows the Giants are going to do things differently and the previous two matchups don't matter.
"Of course, when you see a team that many times, they're going to do something different," Brown said. "But so are we. … That doesn't matter. My mindset, and our mindset: It doesn't matter how many times you play somebody. It comes down to this opportunity. And you shouldn't be worried about what you did in the past.
"It doesn't help. It doesn't hurt. You've got to execute. And that's what we plan to do."
The winner of Saturday night's game will go on to the NFC championship game. They will face the winner of the San Francisco 49ers-Dallas Cowboys game.
Part three will be on Saturday, and either the Eagles will get a clean sweep or the Giants will win the one game that matters the most.
If you use any of the above quotes, please credit AJ Brown, NJ.com, and H/T Sportskeeda.
Edited by Joseph Schiefelbein