A.J. Brown has been a huge part of the Philadelphia Eagles' near-perfect start to the 2022 NFL season, with the year four wide receiver leading all statistical categories this season.
However, he picked up a slight niggle in the Eagles' shock loss against the Washington Commanders, which limited him to a paltry one reception for the game's duration.
Hence, fantasy team owners and Philadelphia Eagles fans were hoping he would recover quickly from this setback and take the field for their upcoming Sunday game against the Indianapolis Colts.
•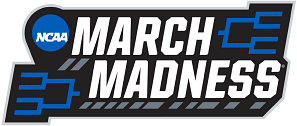 Thankfully, A.J. Brown is likely to take the field on Sunday as he is fit enough to participate in weekly practice and stands a high chance of being part of the starting lineup for Sunday's fixture. He will pair up with DeVonta Smith as they try to navigate a Colts' defense that has been jolted by the hiring of Jeff Saturday as head coach for the remainder of the season.
Should you trade A.J. Brown?
A.J. Brown ranks as the eighth-best receiver in this year's wide receiver fantasy rankings and is rostered by a staggering 99.7% of fantasy football owners across the hemisphere. It's no longer a secret that Brown is a big baller, with the year four wide receiver being the heartbeat of Philly's air offense.
He might be coming off a disappointing week with four targets and seven receiving yards, coupled with a rusty ankle and limited practice this week. However, Brown is the WR10 commanding a 29.2% target share (eighth) and 41.3% air yard share (third). He's eighth in red zone targets while also seeing ten deep targets (24th).
These figures make for great fantasy reading, and we suggest you do not trade Brown for whatever reason, as the Ole Miss Alum is having a breakthrough season. The only thing that might warrant trading him is an extended time away from the team, as this wildcard should be in and around your fantasy team until the end of the 2022 NFL season.
A.J. Brown's Timeline
A.J. Brown has been around the NFL for a minute, and since being drafted by the Tennessee Titans in 2019, he has contributed less than five touchdowns and 800 receiving yards each season since bursting out of college.
Brown is a special player, and has racked up a stat line that would rival some of the better wide receivers in the game, totaling 3,720 receiving yards and 30 receiving touchdowns, with a mere three fumbles in 52 games played thus far.
He is on pace for another 1,000 plus and ten touchdowns plus a season with the Philadelphia Eagles, as he helps the team maintain their league-best record coming into business at the end of the season.