San Francisco 49ers quarterback Brock Purdy picked up an injury in today's NFC Championship Game against the Philadelphia Eagles. He suffered an elbow injury after being hit in his right arm. This happened during the 49ers' first possession. After the hit, he fumbled the ball.
Following the injury, Purdy tried to return to the game, but was ultimately sidelined. The 49ers replaced Purdy, their third-string quarterback, with veteran Josh Johnson.
•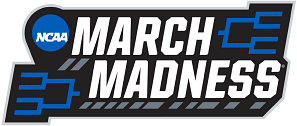 Adam Schefter tweeted at the time that Purdy was questionable to return to the game.
Purdy, who was the last pick in the 2022 NFL Draft, has had a rookie season for the ages. He remains undefeated as a starter for the San Francisco 49ers and is already drawing comparisons to the greats of the game.
Brock Purdy's fantasy outlook
Few expected Brock Purdy to play a single snap in the 2022 NFL season, and they cannot be faulted. Dubbed "Mr. Irrelevant", Purdy came into the team and became an instant success in his first season.
Seventh-round quarterbacks aren't meant to be this good, but Purdy isn't your average late-round draft pick. He started his NFL career as a clear third-string quarterback behind Trey Lance and Jimmy Garoppolo. However, he has since risen to QB1 thanks to injuries and his stunning performances.
Tonight, he had the chance to be the first rookie quarterback to lead his team to a Super Bowl game, but unfortunately went down with an injury.
In his last game against the Dallas Cowboys, Purdy completed 19 of 29 passes for 214 yards, no touchdowns and no interceptions in the 49ers' 19-12 win.
The shot caller might not have stacked up gaudy numbers in his career, but he's done his job effectively and led the 49ers offense.
How has Brock Purdy performed this season?
Brock Purdy has shattered all expectations and been one of the revelations of the 2022-23 NFL season. He was in a tricky situation with the San Francisco 49ers when he was thrown into the mix after the injury to Garoppolo, but steadied the ship.
Purdy put up a solid stat line for the 2022 regular season. He registered 1,374 passing yards, 13 touchdowns, and four interceptions in nine games.