Christian McCaffrey has improved the San Francisco 49ers' attack from threatening to outstanding since his trade-in from the Carolina Panthers earlier this campaign. However, the running back has been battling chronic lower body issues since his arrival in San Francisco.
There were doubts about McCaffrey's health going into 49ers' NFC Championship game against the Philadelphia Eagles after he sustained a calf injury during their win against the Dallas Cowboys in the Divisional Round on Monday. He missed training on Wednesday and Thursday but participated fully on Friday.
According to San Francisco's injury report, McCaffrey is expected to be fit for the Eagles game.
•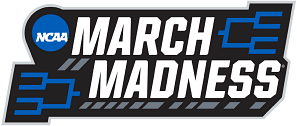 The 49ers may have simply been cautious with their top running back to avoid overworking him in training, but that remains to be seen. McCaffrey is currently not listed as injured. Therefore, he will take the field and could determine whether the 49ers make it to the Super Bowl.
When asked what the likelihood was that he would sit out the NFC Championship Game, McCaffrey answered, "Zero."
Kyle Shanahan, the head coach of the 49ers, stated on Monday that McCaffrey will be evaluated daily and that he is anticipated to start. Against the Cowboys, McCaffrey finished with 35 yards on ten rushes, one score, and six catches for 22 yards.
---
Christian McCaffrey is going to be essential for the 49ers against the Eagles
This Sunday's AFC Championship game between the Cincinnati Bengals and Kansas City Chiefs and the NFC Championship game between the San Francisco 49ers and Philadelphia Eagles will determine which two sides will compete in Super Bowl LVII.
The San Francisco 49ers will have to bring their A-game against the Philadelphia Eagles with a ticket to the championship game at stake. Even though San Francisco's defensive unit is regarded as the finest in the NFL, it will probably still be impossible to stop the Eagles.
The 49ers' offensive unit must help maintain the tempo to make it to the Super Bowl. The franchise will undoubtedly require Christian McCaffrey to be prepared for the game to keep up with the Eagles' attacking threats.
Christian McCaffrey immediately became the central focus of a well-equipped San Francisco offensive unit. He played in just ten games for the 49ers during the regular season, but he is still the team's leader in carrying, with 746 yards, six touchdowns, and 1,210 yards from scrimmage.
The 49ers are looking to win their first Super Bowl championship since 1994.
Edited by Shubham Banerjee