Deebo Samuel played versus the Arizona Cardinals in Week 18 for the San Francisco 49ers after sitting out the previous three games due to injury. Samuel returned to action gradually with just three combined touches in a convincing victory.
After shaking off the rust in Week 18, Samuel should be prepared for his typical workload against the Seattle Seahawks in the wildcard round of the NFL playoffs.
Samuel completed the regular season with 864 scrimmage yards and five scores in 13 outings.
•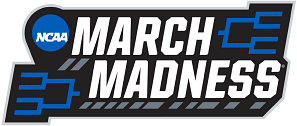 In the final game, a 38-13 victory against the Cardinals, the dual-threat phenom received two passes for 20 yards while rushing once for four yards.
The San Francisco 49ers are now entering the playoffs on a 10-game win streak. They are thriving at the ideal time. The 49ers will open their playoff campaign as hosts against NFC West foes the Seahawks on Saturday, and if they prevail, they'll remain at home for at least one more game.
What happened to Deebo Samuel earlier in the season?
In Week 14, when Deebo Samuel was carried off the pitch, there was undoubtedly concern in the San Francisco camp about a potentially serious injury and a lengthy layoff.
After picking up the injury in the game against the Tampa Bay Buccaneers, the All-Pro wide receiver for the San Francisco 49ers commented:
"I believed I was done. It was a somewhat frightful sight since, in my 15 years of playing, I had never been in a position like that. It was insane just to know that I survived."
However, after Deebo Samuel was diagnosed with a high ankle injury, optimism grew that he would be able to return before the end of the regular season, and that's exactly what happened.
In 13 games this season, Samuel has two TD receptions. He will now face a Seattle team that ranks 30th in the league in rush defense and surrenders 150.2 rushing yards per game.
With two victories against their NFC West foes in the regular season, San Francisco holds the advantage heading into this game.