A ticket to Super Bowl LVII will be at stake in the game between the Kansas City Chiefs and the Cincinnati Bengals on Sunday. The event's significance for the two organizations, as well as the reputations of quarterbacks Joe Burrow and Patrick Mahomes, are being discussed by both the media and fans.
Both teams would like to go into the match at maximum capability, but the Bengals may not have their starting tight end, Hayden Hurst.
On Thursday, the Bengals' situation with Hurst's injury report became a little more complicated. Hayden Hurst's participation was reduced from full to limited because he had calf problems. Insider Ian Rapoport of NFL Network called the issue an "injury to watch."
•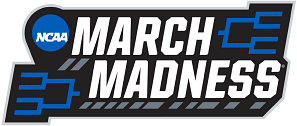 Hurst participated in a full session on Wednesday, so monitoring his condition is essential as the AFC Championship Game against the Chiefs on Sunday approaches. Hurst was recently added to Cincinnati's injury list.
It could be a case of exercising prudence and getting some rest. Hurst missed a few games this campaign and most of their win over the Kansas City Chiefs in Week 13 of the regular season due to a calf injury. It's not apparent from his constraints announced on Thursday whether they signal a training setback or workload control.
However, Bengals linemen Alex Cappa and Jonah Williams seem less and less likely to participate, given their own serious difficulties.
Hayden Hurst's season stats so far
With nine receptions for 104 yards and a score in the Bengals' two playoff games, Hayden Hurst has played a significant role in the attacking success of the team this postseason.
In the Cincinnati Bengals' last few outings, his late-season calf injury did not become a concern again. In the Bengals' AFC wild-card playoff win over the Baltimore Ravens, he played 78% of offensive snaps and reeled in four catches for 45 receiving yards.
Hurst also had a score for 59 yards on 5-of-6 receptions when he faced off against the Buffalo Bills in the Bengals' most recent contest. Ultimately, in his first season as a Bengals player, Hurst has developed into a bright performer. In 13 games during the regular season, he finished with 52 catches for 414 receiving yards and two touchdown receptions.