Yes, Ja'Marr Chase will start tonight for the Cincinnati Bengals as they take on the Kansas City Chiefs in a keenly contested AFC Conference Championship game.
On the line is a trip to the Super Bowl and a shot at redemption for Chase and the rest of the Cincinnati Bengals franchise. Chase will look forward to the game, as he has regularly found success against the Chiefs and their shaky secondary unit.
Furthermore, he will be lining up alongside his trusted running mate Tee Higgins, with whom he forms one of the most feared wide receiver tandems in the NFL. Chase will rely heavily on Joe Burrow to feed him the ball as often as possible as he looks to exploit an array of mismatches in tonight's game.
•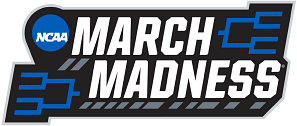 Never one to shy away from a challenge, the prospect of going 4-0 against the Chiefs will be an interesting proposition for Ja'Marr Chase and the rest of the squad.
Ja'Marr Chase's Fantasy Outlook?
Ja'Marr Chase was phenomenal all season long, as despite missing several games, he still made the Pro Bowl for the second straight year.
Much of that could be attributed to his wonderful skillset as a route runner and catcher and having a perennial MVP candidate in Joe Burrow to catch passes from.
Also, teams that play against the Bengals must pay as much attention to Tee Higgins, who is a problem when uncovered. This gives Chase a chance to go one-on-one with defenders; we all know how that usually goes.
The player snagged five of eight targets for 61 yards and one touchdown in the Bengals' Divisional Round win over the Buffalo Bills and also rushed once for three yards. He started the scoring with a 28-yard touchdown to cap Cincinnati's opening drive.
The Pro Bowl wide receiver had another touchdown grab overturned later in the game but still led the Bengals in receiving. Next up for Chase and the Bengals is a Sunday showdown with the Kansas City Chiefs in the AFC Championship Game.
How is Ja'Marr Chase performing this season?
Ja'Marr Chase hasn't missed a step in his sophomore season, and fans of the Bengals have been treated to more amazing feats from the LSU Tigers alum.
The fifth overall pick of the 2021 NFL Draft has been awesome in the league, as he catches touchdowns from former college teammate Joe Burrow and wrecks menace in the NFL.
He had a decent regular season in 2022, performing similarly to his rookie season and put up a stat line of 87 receptions for 1,046 receiving yards and nine touchdowns.