Just hours before the Kansas City Chiefs are set to face off against the Cincinnati Bengals in the 2023 AFC Championship game, it has been announced that Travis Kelce is now expected to play, according to Adam Schefter.
Previously, it was reported that Kelce's appearance in today's game was questionable.
•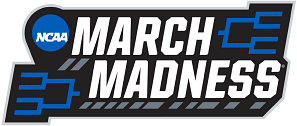 Here's what was reported earlier today:
After being restricted during practice this week due to back spasms, Kansas City Chiefs tight end Travis Kelce is a "game-time decision" to start against the Cincinnati Bengals in the AFC Championship game, according to Dov Kleiman via Twitter.
In the Chiefs' last IR of the week, Kelce was categorized as "doubtful" after apparently hurting his back on Friday during training. As he received medical treatment, he avoided speaking with reporters after practice that day.
In the absence of receiver Tyreek Hill this season, Travis Kelce's significance to the club has increased. With just two matches missed in nine years, the tight end has proven to be a very resilient player.
For the Chiefs, who are currently sweating over Patrick Mahomes' injury concerns, losing Kelce would be a significant setback. However, the quarterback will play versus the Bengals later this evening despite having a high ankle sprain from the game against the Jacksonville Jaguars.
---
Travis Kelce is very important to the Chiefs' offense
In his ninth year with the Chiefs, the eight-time Pro Bowl pick has amassed 1,338 yards and 12 TDs this season. In their victory over the Jacksonville Jaguars last week, he amassed 98 yards and two scores on 14 receptions.
Since Tyreek Hill left the team, the tight end has had an outstanding run and emerged as Mahomes' favorite target without a doubt. He reeled in 110 catches in 2022. With 14 receptions for 98 yards and two touchdowns in the Chiefs' divisional-round win, he has already proven that he can be just as successful in postseason outings.
Other battered players are present in the Kansas City squad. Based on the most recent injury list, Justin Watson and Mecole Hardman are doubtful. Hardman suffers from a pelvic ailment, while Watson has an unidentified disease.
Aside from Travis Kelce, three other tight ends, notably Joey Fortson, Noah Gray, and Blake Bell, are on the roster for the Chiefs.
Edited by Nicolaas Ackermann