The Las Vegas Raiders are visiting with Jalen Carter, who has refused to visit with NFL teams drafting outside the top 10 this year.
While that is a bold move, it shows that he believes he is that good, and akin to Deion Sanders in 1989, he doesn't think he'll drop that far. Las Vegas drafts eighth this year.
The Georgia defensive standout has seen his draft stock take a bit of a hit thanks to his arrest and alleged involvement in a car crash that took two lives. Nevertheless, he's committed to being a top 10 draft pick.
•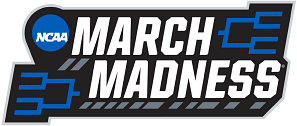 Las Vegas is one of the few teams picking that high that genuinely needs a lot more help on defense than on offense. They have Davante Adams, Josh Jacobs and Jimmy Garoppolo, so they will likely be drafting defensively.
That bodes well for Carter's draft stock, but it might not bode well for his future. The Raiders are infamous for drafting busts and future arrests. They've missed on the majority of their recent first-round picks, so Carter may not want to end up in Las Vegas.
NFL fans certainly don't believe him going to the Raiders is a good idea, or they believe that it's too perfect of a match.
While his legal status and that of previous Raiders draft picks is worrisome, his talent shouldn't be. Prior to the arrest and the Carolina Panthers trading up to number one, there were rumblings that Carter could be the first overall pick to Chicago.
---
List of Raiders players who got into trouble
Las Vegas (and Oakland) has had a troubling history with the law when it comes to their players. In the last few years, they've had two players get into serious trouble with the law.
In 2020, Las Vegas took two players in the first round: Henry Ruggs and Damon Arnette. Arnette was arrested and Ruggs is currently on trial for speeding while drunk and causing a fatality.
Since 2000, the team has had over 20 players either legitimately arrested and put in prison or sentenced in some way or at least had an arrest warrant put out. Some of the most notable include:
Charles Woodson, DUI
Sebastian Janikowski, DUI (several times)
Louis Murphy, drugs
Aldon Smith, domestic violence
Several other players have had minor run-ins with the law, too.
Edited by Zachary Roberts