Following the acquisition of quarterback Derek Carr, the New Orleans Saints must decide what to do with Jameis Winston. Based on a revelation by Adam Schefter, the team will keep $4.4 million against the salary limit for the 2023 season by cutting him loose.
Carr, dismissed by the Las Vegas Raiders last month, sat with the Saints, Carolina Panthers, and New York Jets at the 2023 NFL Combine last weekend.
As per Schefter, releasing Winston now would cost the Saints $11.2 million in dead money, but doing so after June 1 would save them $12.8 million.
•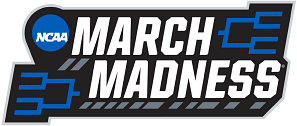 Details of Winston's latest agreement with the Saints are as follows:
1. $14 million as a signing bonus.
2. $1.2 million base salary in 2022, fully guaranteed.
3. The base wage for 2023: $12.8 million, of which $5.8 million is completely guaranteed on the third day of the league year and is guaranteed for both signing and injuries.
Winston's basic salary will be $12,800,000 in 2023. He will also have a cap hit of $15,600,000 and a dead cap value of $11,200,000.
---
Does the acquisition of Carr mean Jameis Winston has to leave?
The Jameis Winston era with the New Orleans Saints appears to be coming to an end. Since Winston re-signed with the organization a year ago, things haven't gone according to plan for him, and with free agency looming, the team may be moving in a different route. The Saints have been mentioned as potential candidates for salary cap reductions.
Winston is concentrating on remaining put for the time being. He told NFL Network in an HBCU Legacy Bowl interview:
"Technically, I'm not a free agent just yet; I have one more year under contract. My primary concern is that I'll stay healthy and be ready to play. I'm only thinking about that right now. I must be prepared to participate since I eagerly anticipate seizing opportunities when they arise."
When Andy Dalton won the starting job over Jameis Winston last season due to injury, the latter's stint in New Orleans may have taken a turn for the worse. The 29-year-old suffered four back fractures in September, but thinks he might be able to play again.
Jameis Winston was paid a $1.2 million salary and a $14 million signing bonus for staying with the Saints last season. Since concluding his initial five-year deal with the Tampa Bay Buccaneers, he has played three years in New Orleans.