James Conner wasn't pictured during the digital rights period of the Arizona Cardinals practice on Wednesday and Thursday.
Conner was unwell and unable to participate in these walk-through sessions. Fantasy owners, therefore, were interested in seeing how the running back performed during the session on Friday. This would provide more background for his potential to play in Week 17 against the Atlanta Falcons.
James Conner returned to practice on Friday. After sitting out the sessions on Wednesday and Thursday, this was excellent news for his availability in Week 17.
•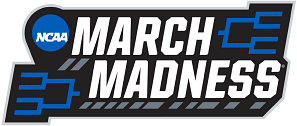 James Conner must be a starting running back this week for fantasy managers. In his last three games, he has been the RB4 with an average of 19.5 points per game. The Falcons have given up more than 100 rushing yards to running backs in five of their last six games.
James Conner's fantasy stats and fantasy prediction for Week 17
Conner is a fantastic choice irrespective of who he is playing against. The Arizona Cardinals have extensively leaned on him in Kyler Murray's absence. For Week 17, his opposition will enable him to perform even better than normal.
The seasoned running back has scored, at least, 16.6 fantasy points in each of the last four games, averaging 22.5 touches, 116.3 scrimmage yards, and 19.5 points per game. Conner has also scored a TD in six consecutive matches.
The Cardinals have had to deal with numerous injuries this season. This week, it appeared that trend was going to continue. Conner's comeback as a full participant after two consecutive absences from practice sessions means he is set for yet another heavy workload. Still, with postseason worries out of the question, the Cardinals could give their understudies some time on the field.
Conner has exceeded a 90% snap share in four of the last five outings. Even if he falls short of that mark once more against the Cardinals, he is expected to still see a lot of action that will bear fantasy points.
Conner, a former Pittsburgh Panther, has participated in 12 games so far this season. With 167 runs, he has gained 703 yards and scored 7 TDs. Conner gets some passing game action, too. On 55 targets, he has caught 43 passes for 269 yards and a score.