The Detroit Lions announced on Thursday that former linebacker Jessie Lemonier has died. He was 25 years old.
During the 2021 season, Lemonier played in seven games for the Lions, recording 15 tackles, including 1.5 sacks. Last year, he was waived at training camp before signing with the Arizona Cardinals. He had one sack in a preseason game.
•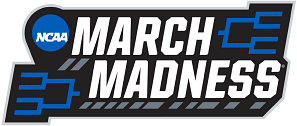 Lemonier made his NFL debut in 2020 after signing as an undrafted free agent with the Los Angeles Chargers. Before the 2021 regular season, he joined the Lions after appearing in six games for the Chargers.
Lemonier recently signed with the Houston Gamblers of the USFL for the new season before being dealt to the Birmingham Stallions.
His lack of immunization is being linked to his death by certain media outlets, while others have suggested suicide. However, what ultimately led to the late NFL player's untimely death is still unknown. His manner of death has not been revealed by his family, friends or team personnel.
As Lemonier has never openly announced his vaccination status or his inclination towards or against the immunizations, it is uncertain if he was immunized against COVID-19.
According to media sources, the 25-year-old and his girlfriend were also expecting a child.
Jessie Lemonier's former NFL teams have sent their condolences on social media
Jessie Lemonier was Corey Lemonier's younger brother. Corey was selected in the third round of the 2013 NFL draft. Later in his career, he played for the Cleveland Browns, the New York Jets, the Lions and the San Francisco 49ers.
The football world sent its sympathies to the player's family after hearing of his death. The Chargers issued the following statement:
"Gone too soon." "Our hearts are with Jessie's family, friends, and loved ones."
The Detroit Lions tweeted a statement saying:
"We are shocked and saddened to learn of the demise of former Detroit Lion Lemonier. Jessie was a fantastic young man and model teammate who passed away too soon. His family and friends are in our thoughts and prayers during this trying time."
Edited by Joseph Schiefelbein