Jessie Lemonier was worth an estimated $1 million during his lifetime. That fortune was amassed while playing football in different countries.
Lemonier might not have been drafted with his peers in the 2020 NFL Draft, but that didn't stop him from having a fulfilling career before his untimely passing. He passed on at 25 in a hospital surrounded by family and friends.
•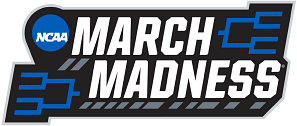 Who did Jessie Lemonier play for?
Jessie Lemonier started playing football while he was a student at Hialeah High School in Florida. Before becoming an outside linebacker, he tried out many positions. Excelling in one position, however, was key to his college recruiting process.
Liberty University offered Jessie Lemonier a scholarship to play the offensive linebacker position. He played decently for Liberty, but that wasn't enough for him to hear his name called in the 2020 NFL Draft.
Due to being undrafted, he fell into the laps of the Los Angeles Chargers, who signed him as an undrafted free agent for the season. He was effective with the Chargers and stayed productive until the Chargers waived him on August 31, 2021.
Following his time with the Chargers, Lemonier played for the Detroit Lions, Arizona Cardinals, and even the Birmingham Stallions of the USFL. He was still a member of the Stallions when he passed away at a hospital on January 26, 2023. Following his untimely death, it was announced that he and his girlfriend are expecting their first child as a couple.
Jessie Lemonier's cause of death
Jessie Lemonier's cause of death is yet to be revealed, and his family has yet to make the happenings of his final hours public. However, giving his family the privacy they need to overcome this great loss is what is paramount at this time.
From all accounts, Lemonier was a model pro who loved playing the game the right way. He never had a beef with anyone on the gridiron and made the most of his brief NFL career. Jessie was still playing football a couple of weeks before he passed, so it's clear that he loved what he did.
The former Liberty University alum always wore his heart off a sleeve, and his professionalism is rare today. He will be missed by family members, friends, and anyone else who knew him.