Field Yates of ESPN reports that the Kansas City Chiefs turned Patrick Mahomes' $12 million 2023 roster bonus into a signing bonus. The Chiefs have added $9.6 million to their salary cap as a result. After recent steps to reintroduce some restricted free agents, as well as signing Charles Omenihu and Jawaan Taylor, they were close to the salary cap.
As per OverTheCap.com, Mahomes' deal this year was expected to contribute $49.3 million to the Chiefs' salary cap. Now, with the team deferring some of the wage load to the coming years, that amount has been reduced to $39.7 million.
The Kansas City Chiefs now have roughly $10 million in cap space as a result of this change. They have more options, including a renewal for standout DT Chris Jones, to possibly free even more salary room. Expect additional financial maneuvers in the future given that they'll want to remain active in free agency while requiring funds for their 2023 NFL draft class as well as funds to manage throughout the campaign.
•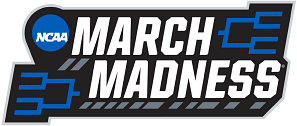 ---
The Kansas City Chiefs are making a lot of changes to their team
Having lost several key players who signed big agreements somewhere else, the Kansas City Chiefs are now trying to bolster their lineup and retain their Super Bowl victory in 2023.
After JuJu Smith-Schuster (933 yards and three scores last year) signed with the New England Patriots on Wednesday, the Chiefs might be looking for a wide receiver on the free-agent market. Together with returning talents Skyy Moore, Marquez Valdes-Scantling, and Kadarius Toney, the club will probably seek to acquire more firepower.
The O-line for the Kansas City Chiefs has endured some changes so far this offseason, with right tackle Andrew Wylie signing with the Washington Commanders and left tackle Orlando Brown Jr. leaving for the Cincinnati Bengals.
Nick Allegretti, a member of the Chiefs' interior offensive line, has reportedly been re-signed by the team to a one-year deal, according to Herbie Teope of The Kansas City Star.
With the Chiefs, Allegretti won the Super Bowl twice. After joining the league as the franchise's own seventh-round draft choice in 2019, he has appeared in 57 contests for the club. Over the course of his four-year tenure, he has played center and both guard positions for the Chiefs, with 12 of those games being starts.