Mark Andrews was supposed to be out for the season after a hit on Thursday, with the Baltimore Ravens tight end leaving the game in an awful lot of pain before being ruled out for the game. Later, head coach John Harbaugh said that the expectation was that Andrews would only return in 2024.
On Monday, however, the coach lowered the bad expectations, saying that the injury isn't as bad as they first thought and that there's some optimism about the prognosis.
Mark Andrews Injury Update
•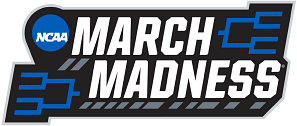 According to the latest update by head coach John Harbaugh, there's an outside chance that the tight end could return later this season, and there's some optimism coming from the doctors after a complete check on his injury.
It's a huge loss for the Baltimore Ravens, who have Andrews as Lamar Jackson's favorite weapon, even though the team improved massively in the wide receiver room in 2023. He's one of the best tight ends in the league and his importance can't be overstated.
What happened to Mark Andrews?
He left the game against the Cincinnati Bengals following a tackle by linebacker Logan Wilson. The technique used by Wilson, named hip-drop tackle, has been questioned by the league recently, and the owners recently discussed whether it should be legal or not.
Although the injury seemed serious at first, Mark Andrews left the field walking gingerly, which brought some optimism to the fans. When Harbaugh said at the post-game press conference that his season was over, the optimism vanished; however, they can believe again in a playoff push with the tight end on the field.
When will Mark Andrews return?
It's anyone's guess when he'll be on the field again. Even though there's a chance now, it's still an outside one - he might not be able to return no matter how far the Ravens go in 2023.
Andrews is an excellent tight end who helps the offense in many different ways. Baltimore will scramble for new ways to get their tight ends making plays on the field, but no one can replace him fully - he's part of the elite of the position.