Tight ends play in one of the most unique positions in the entire NFL. The best ones are required to carry an extremely diverse skillset. Their offensive schemes ask them to contribute in many areas, including setting the edge in the rushing game, helping in pass protection against edge rushers and also being receivers, among other things.
Elite tight ends are capable of helping their teams reach the playoffs by improving their overall offense. While blocking is always of the utmost importance, the most elite tight ends in NFL history are remembered for their contributions as receivers. This is especially true in the playoffs, where these five tight ends have recorded more receiving yards than any other in postseason history.
#5, Shannon Sharpe, 814 receiving yards
•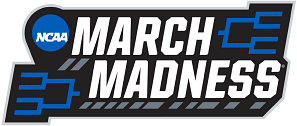 Shannon Sharpe is one of only five tight ends in NFL history to record more than 800 career receiving yards in the postseason. He is also one of only a different five to record 60 career receptions in the playoffs. Sharpe recorded more than 10,000 career yards during his Hall of Fame career. He spent 12 years with the Denver Broncos and two with the Baltimore Ravens.
#4, Keith Jackson, 834 receiving yards
Keith Jackson played just nine seasons in the NFL spread out between the Philadelphia Eagles, Miami Dolphins and Green Bay Packers, but he really made them count. He was selected to five Pro Bowls and won a Super Bowl ring. When he retired, his 834 receiving yards were the most by any tight end in postseason history.
#3, Dallas Clark, 847 receiving yards
Dallas Clark was the first tight end to surpass Keith Jackson's playoff receiving yardage record for tight ends. This means that Clark retired as the record holder, but has been surpassed since. He spent almost his entire career with the Indianapolis Colts, helping them win a Super Bowl ring.
#2, Rob Gronkowski, 1,389 receiving yards
Rob Gronkowski put together one of the most decorated careers of any tight end in NFL history. He and Travis Kelce absolutely dominate the tight end statistics in the postseason, but Gronkowski has more hardware to go with it. His three Super Bowl rings are a big reason why.
He also demolished Dallas Clark's career playoff receiving record for tight ends by more than 500 yards. Gronkowski did so with the Tampa Bay Buccaneers and New England Patriots.
#1, Travis Kelce, 1,442 receiving yards
Travis Kelce has spent his entire career with the Kansas City Chiefs, where he has established himself as one of the best tight ends in NFL history.
His playoff career has been even more impressive. He has averaged the most yards per playoff game of any tight end ever, while also being the only one ever to record more than 100 postseason receptions. He is also the only tight end in the top 20 in playoff receiving yards, so his totals will likely grow even higher.
Edited by Joseph Schiefelbein