The San Francisco 49ers and the Los Angeles Rams simply don't like each other and Week 8 proved that once again. During their matchup at the SoFi Stadium, 49ers veteran kicker Robbie Gould came close to getting into it with Rams All-Pro cornerback Jalen Ramsey. However, it wasn't the first time that both Gould and Ramsey got into it on the field.
During last season's NFC Championship game in Los Angeles, both players were caught on camera getting into one another's faces. In Week 8, Ramsey gave Gould a couple of pushes after a kick.
•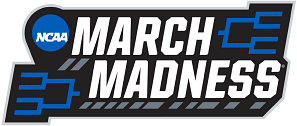 Following San Francisco's 31 -14 win over Los Angeles, Gould spoke to NBC Sports Bay Area about his confrontation with Ramsey. Here's what Gould said:
"It's just a rivalry game. I think everyone understands the significance of it. I think he asked me for my jersey for Christmas, probably. That's probably the easiest thing to say in those situations. But we won, and just move on to the next."
In the game, Gould hit all four of San Francisco's extra points while recording a 29-yard field goal in the second quarter. Ramsey had five tackles and two passes defended in the game for the Rams. The next time we'll see Gould and Ramsey on the same football field will be in the 2023 season, unless they meet in the playoffs.
---
The 49ers - Rams rivalry since the 2017 season
The rivalry between the two West Coast franchises got a spark when the Rams hired Sean McVay in January 2017. Kyle Shanahan was hired by the 49ers one month later. Since the 2017 season, McVay and Shanahan have faced each other 13 times, including in the playoffs. Overall, Shanahan and San Francisco have won nine of their last 13 meetings, including Week 8 of this season.
However, McVay and the Rams got the better of Shanahan and the 49ers in the NFC Championship game last season. Los Angeles defeated San Francisco 20 -17 en route to winning Super Bowl 56. Both teams could face one another this season in the playoffs, however, the Rams will have to start playing better if they are going to feature in the postseason.
With the two competing in the same division and both harboring Super Bowl aspirations, this rivalry will only get more intense.
---
If you use any of the above quotes, please credit NBC and H/T Sportskeeda.