Franchise quarterbacks are what it is all about, and for the most part, they are the reason why teams hoist the Super Bowl trophy. Most teams are on the lookout for a quarterback who will change the franchise for the better.
There are a host of teams in the NFL that are just a franchise quarterback away from being bonafide contenders.
Who are the current Super Bowl favorites?
•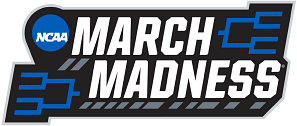 Here's a look at five of them:
#1 Las Vegas Raiders
The team boasts all the offensive talent necessary to be a genuine Super Bowl contender. Even with Derek Carr, many thought the Raiders should've at least made the postseason.
With the likes of Darren Waller, Joshua Jacobs, Hunter Renfrow, and Davante Adams, there is firepower everywhere. The Raiders just need a star quarterback to bring it all together.
---
#2 San Francisco 49ers
This one is easy, right? Boasting everything that a team needs to win a Super Bowl, except a star quarterback.
An offense absolutely loaded with supreme talent and a defense that was one of the best in the NFL point to a team right in the sweet spot for a championship.
---
#3 Dallas Cowboys
This one is intriguing. With Dak Prescott under contract for two more years on massive money, the ability to move on from him is exceptionally hard, but not impossible.
Having seen his shortcomings over the last several years, a new quarterback could catapult Dallas into the Super Bowl conversation. With Dan Quinn's superb defense and an offense that can put up points for fun, the Cowboys could even be in the mix next season with Dak.
---
#4 Miami Dolphins
Is Tua Tagovailoa the answer? The fact that many are even asking that question tells you all you need to know. The offense has star power everywhere and the defense is decent enough.
Can Tua take this team to championship glory? Potentially, however, a new star quarterback like Lamar Jackson could put Miami over the top and right into the Super Bowl conversation.
---
#5 Minnesota Vikings
Minnesota was a decent enough team in 2022. With a 13-4 regular season record, the Vikings made the playoffs before losing to Daniel Jones and the New York Giants.
For years, many have thought that Kirk Cousins wasn't "that guy". With an offense that has Justin Jefferson, Dalvin Cook, and Adam Thielen, adding a star quarterback should be enough to catapult them into championship contention.
The defense is an issue, but if the team can consistently put up 30+ points, then it likely won't matter.
Getting a proper franchise quarterback could very well be the difference for the Vikings going forward.