The Philadelphia Eagles remain the lone unbeaten team at 8-0 after defeating the Houston Texans 29-17 in Week 9 on Thursday night.
When asked about the perfect record, Eagles wide receiver AJ Brown said that the record is just a number while reflecting upon the team's victory over the Texans.
"I think winning, going 1-0, every week. But we're not stuck on a number. We're just trying to win every week. This s**t is hard. Prime example: The first half. They took the ball out of our hand, running the ball. We've got to find a way to adjust. We're not caught up in trying to go perfect. That's not even a conversation right now. We're just trying to win. Find a way to win."
•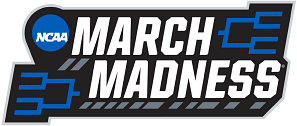 Brown has played a major role in the team going undefeated thus far in the 2022-23 season. The former Ole Miss star has 43 receptions, 718 yards, and six touchdowns so far for the Eagles. He leads the team in all three categories and is fifth in the NFL in receiving yards.
The Eagles have allowed opposing teams to score 20 points against them just once this season. That game was back in Week 4 when it allowed the Jacksonville Jaguars to score 21 points.
Overall, Philadelphia is currently fourth in points allowed per game at 16.9 points. While they can stop teams from scoring, they can also put up some points.
Offensively, they rank third in the NFL in points per game with 28.3 points. Their quarterback, Jalen Hurts, is fifth in the league in passing yards with 2,042. With their 8-0 record, the franchise is in some unfamiliar territory.
---
When was the last time the Eagles were 8-0?
Philadelphia is currently playing their 90th season in the NFL and this is the first they've been 8-0 in a season. Back in the 2004-05 season, they were 7-0 and finished the regular season with a 13-3 record.
The Eagles also made it to the Super Bowl that season, losing to the New England Patriots in Super Bowl 39.
Right now, Philadelphia fans are hoping for a different ending but know making the Super Bowl is possible. However, of the last 10 teams to start the season with an 8-0 record, none of them have won the Lombardi Trophy.
The last team to win a Super Bowl and win eight or more straight games in a season was the 2009-10 New Orleans Saints. New Orleans started the season with a 13-0 record and went on to win Super Bowl 44.
Edited by Akshay Saraswat