In the offseason, two major events befell Braxton Berrios. First, he joined the Miami Dolphins, adding to their receiving core of Tyreek Hill and Jaylen Waddle. Then, he and Sofia Culpo, sister of former Miss Universe Olivia, broke up.
Since then, the receiver and returner was spotted together with Alix Earle at the ESPYs. On Sunday, Earle posted on TikTok a picture of herself and a few friends watching the Dolphins beat the New England Patriots 24-17.
At the end of the clip, she can be seen wearing Berrios' jersey (No. 0):
•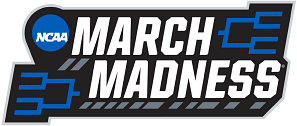 ---
Braxton Berrios always wanted to play a major role in Miami Dolphins
While he already had a Super Bowl ring with the New England Patriots, Berrios did not really establish himself as a key role player before he was picked up by the New York Jets in 2019.
There, he became their foremost returner and made an All-Pro team at that position. On offense, he notably threw this two-yard touchdown to quarterback Zach Wilson on a trick play:
Ahead of 2023, the Jets underwent a massive rebuild centered around quarterback Aaron Rodgers. Berrios was one of the casualties, getting waived halfway through a two-year contract. A week later, he joined the divisional rival Miami Dolphins.
He told the Palm Beach Post before the season that he wanted to be a WR:
"That was a big point of this camp, and, hopefully, I did a good-enough job for a long-enough time to establish that."
He also relished returning to the city where he spent his college year:
"I grew up a Hurricanes fan, and that's where I wanted to go to college, and I was able to live that out. I also grew up a Dolphins fan, and to be here now and to literally be living out my second dream as a kid is incredible.
"I got very close to (the fans) for four years in Miami... and I take a lot of pride in being here."
The player has five receptions for 70 yards and two punt returns for 27 this season.